Post sponsored by Mirum but all opinions are my own.
Weeknight Meal Idea
Do you feel overwhelmed with life some days? I do! Moms have a lot of pressure on them to take care of everyone plus the other 101 things we need to do on a day to day basis. The one thing that stumps me is figuring out what to cook on a busy weeknight. I want to give my family a hearty meal but to be honest, cooking is not my thing! I like meals that I can do in 30 minutes or less. Meal planning is a dream of mine but as busy as I am I never get the chance so what I do is stock up on items I know I can make fast meals with and so no need to stress out on what to cook for dinner.
Knorr Selects
However, whatever I make for dinner needs to be FABLOUS! I know when I use Knorr Selects my dinner will be on point. I'm going to change it up a bit this time and not use Knorr as a side but as the main ingredient! After looking on Knorr.com I came across a recipe that caught my eye- LEMON BASIL CHICKEN ALFREDO. Sounds delicious, right? I headed out to Food Lion to get all my ingredients I need for tonight's meal. I love cooking semi-homemade meals because even though I'm getting help with the Knorr Selects, I know this meal will be a hit with my family. Check HERE for the Food Lion store closest to you!
I grabbed the Knorr® Selects Roasted Garlic Alfredo Rice in the Rice/Paste aisle in Food lion.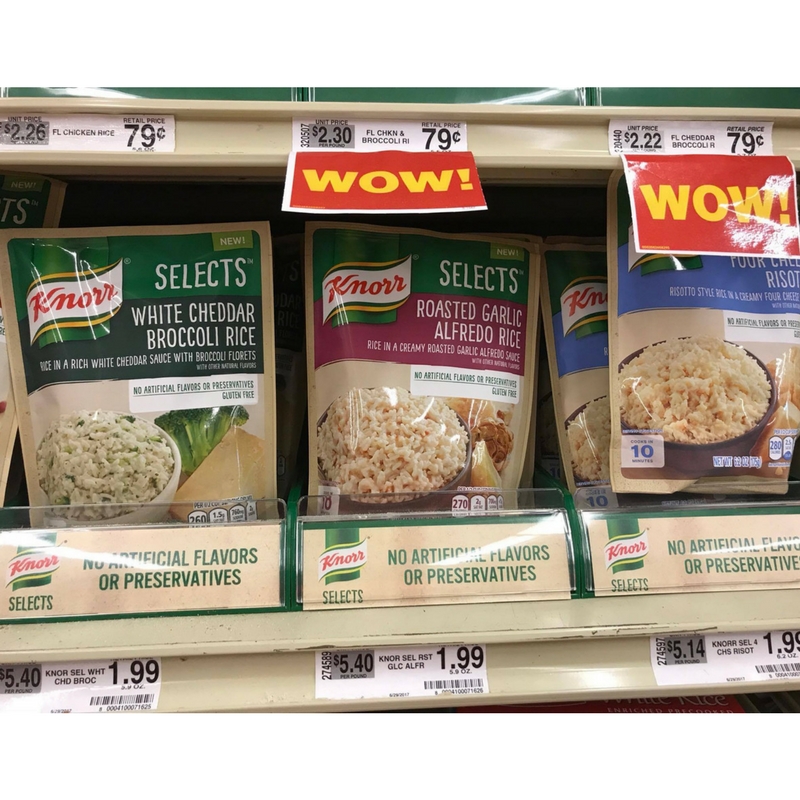 Lemon Basil Chicken Alfredo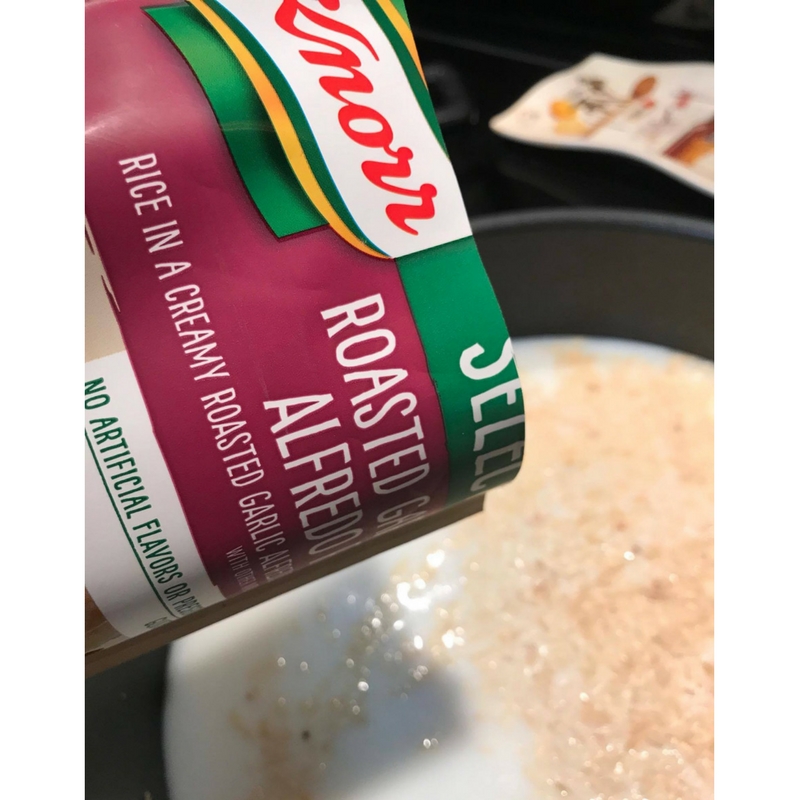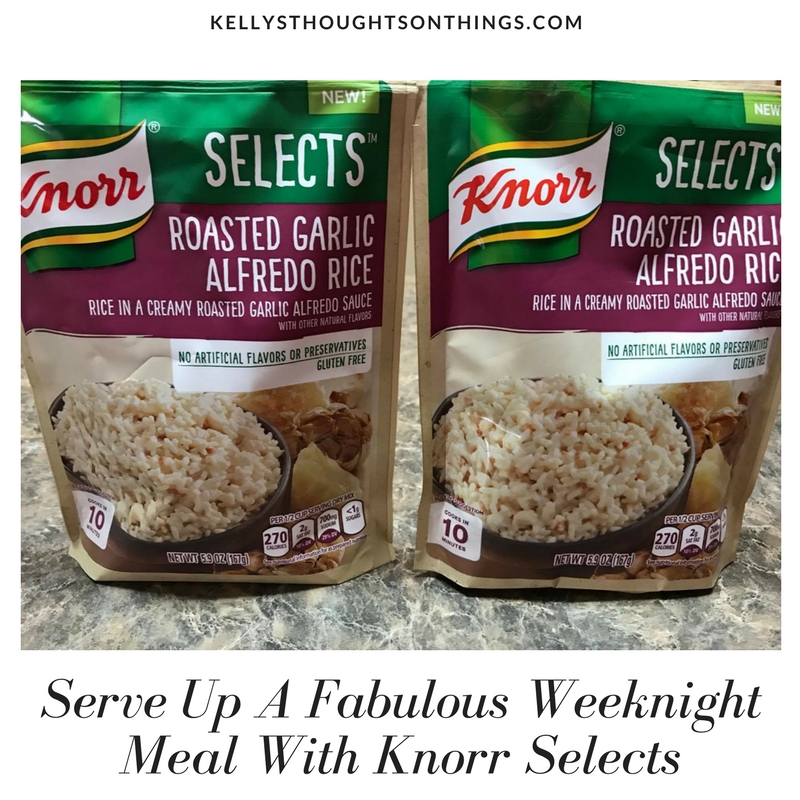 LEMON BASIL CHICKEN ALFREDO
Ingredients
1

Tbsp.

olive oil

1

lb.

boneless

skinless chicken breasts, sliced into thin strips

1

medium yellow bell pepper

sliced into strips

1 ½

cups

water

1

cup

milk

1

package Knorr® Selects Roasted Garlic Alfredo Rice

1

cup

halved haricot verts

(we didn't add it)

1

Tbsp.

fresh lemon juice

1/4

tsp.

grated lemon peel

3

Tbsp.

chopped fresh basil leaves
Instructions
HEAT olive oil in a large nonstick pan over medium-high heat. 

Season your chicken with salt and pepper, if you'd like. Add your chicken and bell pepper and cook about 4 minutes or until chicken is thoroughly cooked. [mv_img id="104544"]

Remove from pan and set aside. 

POUR your water, milk, Knorr® Selects, and haricot verts into the same pan.  [mv_img id="104545"]

Bring to a boil, then turn down the heat to medium and continue cooking for 10 minutes

Stir in lemon juice, peel, and basil at end of cooking.  [mv_img id="104546"]

STIR in your chicken and peppers; now it's delicious. Dig in! [mv_img id="104548"]
Tried this recipe?
Follow Us @kelly_Reci_
Oh, my goodness, we loved this dish, and it only took me 30 minutes from start to finish. My family gave the thumbs up and ate everything. There were no leftovers, and everyone was full! Thank you, Knorr Selects and Food Lion!
Please PIN and share this awesome weeknight meal!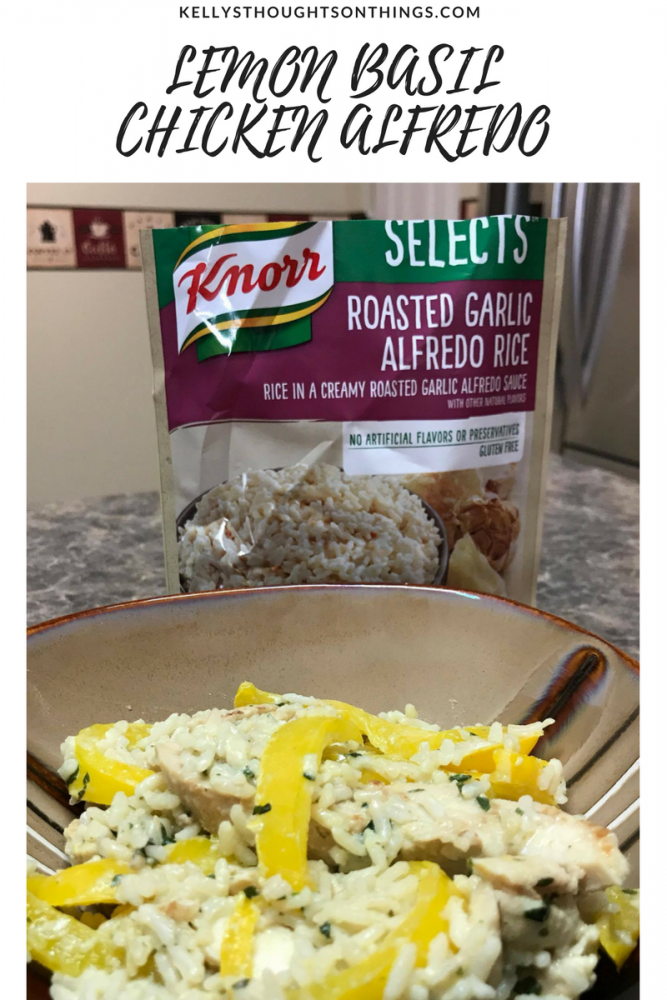 #DoMoreWithKnorr
Let us know what is a MEAL you make in 30 minutes or less!