This is a sponsored post written by me on behalf of Hewlett-Packard. All opinions are 100% mine.
My family is considered a TECHY FAMILY. We love gadgets and electronics, so I know what direction to go in when looking but there are so many COOL items out there I need to do my research. This year the kids have been fighting over the one laptop we have so my husband and I decided we need to buy a new laptop. Now do we buy two or one nice one. We just don't know.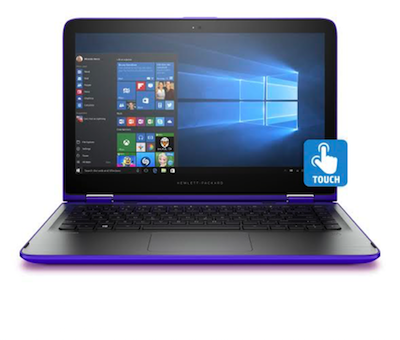 We only buy HP-Intel products for our computer needs so TODAY-November 19th I'm going to be watching a live stream to find out what HP Intel has brought to the table this year with Walmart's live event, "Tech the Halls – Windows 10 & HP Black Friday Special." An HP expert will be walking viewers through each HP product available for purchase, highlighting the features of each product and answer all your tech questions. Just what I need to figure out what I want to buy this season.
HP Intel and Walmart have come together for this remarkable event that will be featuring these products:
HP Red Flyer

HP AIO Desktop

HP Pavilion X360

HP Starwars Laptop

HP Stream V2

HP Turbo Silver

HP Stream X360

HP Stream 11
My kids are both in Middle School, and I work from home so I'm hoping to find the right HP product that will benefit all of us.
Here are the products we are interested in learning more about~
HP Stream- they are affordable we could get both kids one of these.

HP Turbo Silver, which we all could use.

For the Star Wars fans, they also have the HP Starwars Laptop, and I want to see what that computer does because it looks so cool.

The one I want for the family is the HP Red Flyer.
So do you see why I need to watch this HP and Walmart #TechTheHalls Live Stream Event. If you want to watch this LIVE STREAM EVENT today, please sign up on the Tech the Halls page. Then all you will have to do is watch it live on Walmart.com. Also, this is interactive; Shoppers can ask questions live through a social widget- how convenient is that! I can't wait, and the sign up was super easy!