Tweens can be a little difficult to buy for since they are still into kid toys but still want TEEN stuff so I never really know what to get my 12-year-old. Below are suggestions that my daughter enjoyed and gave thumbs up for other tweens.
COLORFUL, COMFORTABLE, AFFORDABLE
Plum Practicewear is perfect for your daughter, granddaughter, teen, tween, etc. who is a gymnast or dancer. There are so many different and colorful products for boys/girls!
All Plum Leos are made in the USA! Plum Leos are affordable, with most ranging retailing for $28.99 – $32.99. Plum is committed to producing an affordable garment here in the United States. All of our production occurs on the East Coast, and our niche in producing limited-edition runs ensures that there is new, trendy, ready-to-ship inventory on a quarterly basis for gymnasts and pro shops. Their production process is fast and nimble, so we encourage teams to entertain special order practicewear for their teams for training, warm-weather meets, and exhibitions, as gifts or simply to have fun
My daughter is a dancer, so she has been wearing the
Jagged Jolly
for dance class. She says she can move very easily and it doesn't ride up or causes her to adjust anything while dancing. It fits perfectly to her body, and all the other girls were wanting to know where she got hers!
STUFFIES: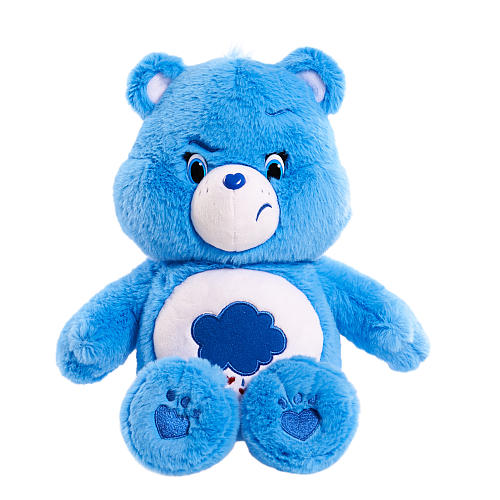 Soft and huggable Medium Grumpy Care Bear plush
Who doesn't LOVE CARE BEARS? I'm in my forties, and I still rock a Care Bear in my room. My daughter, she is sometimes grumpy, so this bear was perfect for her…eventhough she thought Daddy should have it, but he wanted her to have it! So make sure you pick up your tween a CARE BEAR this holiday season they will LOVE. They will cherish their stuffie! Remember Toys R Us- is the Care Bear store! Plus it is under $20.
Spread the holiday cheers by sharing how you #ShareYourCare with Care Bears!
Follow CARE BEAR on FACEBOOK-TWITTER–INSTAGRAM
ART:
Art With Edge: A first-of-its-kind coloring line specifically designed to fit the unique interests of teens and tweens. The books feature cool and unexpected content which draws inspiration from pop culture ranging from Graffiti to Zombies to Sugar Skulls and more. Coloring with Art With Edge is a great activity for this age group to take a break from their hectic schedules, decompress and unleash their creative potential. The line features seven unique coloring books and two coloring kits that are the perfect next step for any budding artist. The suggested retail price is $5.99 for the books and $14.99 for the kits.
This was probably my daughter favorite gift of the season. She loves to draw and color, so these were perfect for her! Crayola Art With Edge is a line of stunning designs that will keep your creativity on edge. There are 40 high-quality coloring pages, measuring 8″x10″, perfect for framing. My daughter and her friend spent almost a whole day coloring.
International Fashionista's Lookbook Diary
The International Fashionista's Lookbook Diary is the perfect gift this holiday season for all the creative mini fashionistas in a person's life as it brings together a child's love of fashion, coloring, world culture, and self-expression in one unique book.
Part coloring book, part diary makes the perfect gift for children ages 8 – 12. There are 83 pages on premium 70 lb paper filled with activities and coloring that will not only foster a child's imagination and creativity but also introduce them to fashionistas from 10 different countries. Since there is something to color and do on every page it will keep children busy for hours while traveling or just sitting home looking for something fun to do.
The International Fashionista's Lookbook Diary is $14.99 making it a great stocking stuffer or standalone gift – especially with a new set of colored pencils. It is offered for sale at Howintheworld.com, Amazon.com (Prime eligible), and Barnesandnoble.com, therefore, it is easily accessible for anyone who is interested in giving a new and unique gift to the girls in their lives.
What an awesome book! Being able to write, draw, and color all in one book is perfect. My daughter has this in the car so she can work in it when we are in the car- she hates driving so this helps her a lot.
We hope some of the above suggestions helps with your holiday shopping for the TWEENS! Do you have any suggestions?