As we all know, we are slowly going coming up at the end of July. To be honest, it feels like summer vacation is going by a little too fast. The next school year will be arriving soon, but let's not forget how much time there is until that's here. Meaning you can still do plenty of activities, plan more trips, and have loads of fun. Summertime hasn't ended yet so why should you stop?
Now, having fun is one thing that we all think about above most things. Although, a lot of families take home security into consideration as well. It's important to be able to look after your home when you're there and even when you are not. Technology has advanced to new heights and has continued to grow. There are indeed many options, but I think I have just the solution for you to consider.
Panasonic Has The Goods
Those who are familiar with the brand Panasonic know that their products are amazing. From their cameras to their home accessories, you'll always find something dependable. Now, in the sense of home monitoring systems, you are in for a treat. Many want to plan a worry-free trip away from home but want to watch over their home too. Well, now that can be achieved with the help of their HomeHawk Smart Home Monitoring HD Camera System.
Home monitoring has never been any more simple, effective, and secure than with the new HomeHawk™ by Panasonic! One of the many things people worry about when away from home is their packages. HomeHawk™ has an exclusive package monitoring mode. What it does is notify people near the front entrance that the premise is being monitored! Even while you are away, you'll know what's going on at home.
Designed To Perfection
These products offer HD video quality along with a weather-resistant design. The front door cameras' 172° angle of view thoroughly covers front door top to bottom and porch left to right in full-color day or night. So no matter the time of day you won't miss a single thing!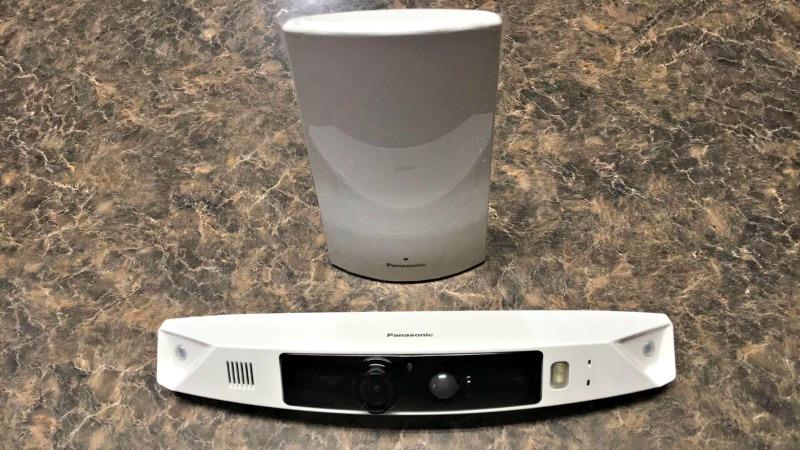 A HomeHawk Smart Home Monitoring HD Camera System is all you need to help you feel safe. There are plenty of details including the following:
100% wire-free – powered by long-life rechargeable Panasonic battery technology and links to the homes wireless network
Activity zones – set custom motion zone alerts and view stored video from the HomeHawk app. Store videos to the wireless base unit's Micro SD card, no cloud service required
And More!
Enjoy 5% off on the HomeHawk™ security camera system on Amazon.com until the end of July with the coupon code 5OFFHOMEHAWK. Available at Amazon.com; MSRP: $249.95 + free shipping
Technology will be around for many years to come, so why not use it to the best of our ability! Check out all of the information I have for you above.
Visit Panasonic.com; follow Panasonic HomeHawk™ on Instagram http://www.instagram.com/homehawk_by_panasonic; follow Panasonic HomeHawk™ on Facebook http://www.facebook.com/PanasonicHomeHawk
GIVEAWAY:
One WINNER will win the prize above. Sponsor is responsible for sending out the prize (not KTOT) please allow 4-6 weeks. US ONLY! Good luck!