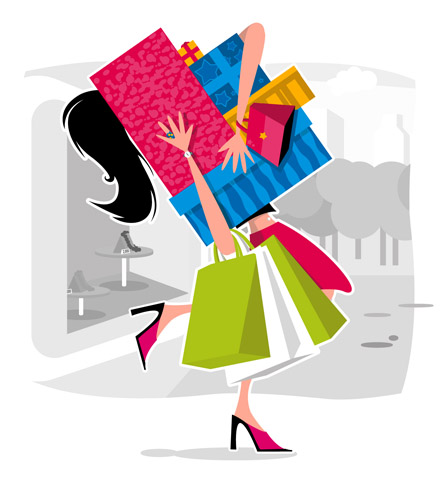 Owning a cocktail dress is a must for the closet of any woman who attends a variety of social events. Whether its an evening work party, or a wedding reception, the right cocktail dress will round out your wardrobe so you'll be prepared for any semi formal and formal events.
Shopping for the perfect dress can be a challenge, however, with such a variety of short cocktail dresses to choose from. Knowing what compliments your body shape and size will help immensely as you try to find the right dress for the right occasion. Here are some basic tips for finding the best among cocktail and black evening dresses to help you feel great no matter the event you are shopping for.
Give It a Positive Spin
Instead of thinking about hiding whatever worries you about your body, and shopping for dresses to hide your least favorite features, why not focus on showing off your best assets? Look over this list and think carefully about what is most beautiful about your body and personality. If you aren't sure, ask a trusted friend or family member for their honest opinion. This list will help you decide which accessories and dress accents will help you make sure your evening dress emphasizes your best features:
●Smile – If you're known for a beautiful smile, choose an unusual color of lipstick that will draw attention to your mouth area. You can also choose a hairstyle that draws the eye towards the lower half of your face.
●Neck – If you have an alluring neck, don't cover it up with a high collar. Find a beautiful but simple necklace to draw attention to that area of your body, with just a dash of sparkle.
●Eyes – Gorgeous eyes can be accented with the right amount of evening eye makeup. Don't overdo it and take attention away from your natural beauty, but instead choose colors and application styles that emphasize the color and shape of your eyes.
●Bust – If you are blessed with the perfect size bust, make sure to choose a neckline that complements your shape. Make sure you carefully place your neckline to whatever level makes you feel comfortable.
●Waist – Have a small waist? Don't waste it by covering up with bulking clothing. Wear something that draws attention to your midsection such as a belt or wrap dress that helps you feel slim and beautiful.
●Hips – Curvy hips should be adored, not despised. Look for a dress that fits well over your hips and draws attention to your beautiful shape.
●Legs – If you have nice legs, a dress with a higher hemline in front can be perfect for showing them off. Be sure to look for a hemline that ends right at the best part of your legs for the most dramatic effect.
By thinking positively about your body shape and size as you shop, you will have more success looking for long or short cocktail dresses to emphasize your body's better features, you will have a much better experience while shopping. Since party dresses are full of special touches and bling, pay careful attention to what is being emphasized with each frill and sparkle. Make sure you understand the focal point of the dress and choose one that complements your body best.