This post was sponsored by No Yolks as part of an Influencer Activation for Influence Central and all opinions expressed in my post are my own.
Obsessed With Noodles
My love for noodles is STRONG! I might need to get help, but for now, I'm going to enjoy all the noodles I can. How do you take your noodles? Plain? With Butter? Maybe a little cheese? Well, the choices are endless I swear! Now my daughter has an addiction too, what have I done? I'm telling you we would eat noodles every day if we could. But that probably isn't a good thing but very doable!
Growing up my grandmother made a noodle dish at least once a week. I might have figured out where I got my noodle addiction, handed down from generation to generation. So happy I'm keeping that going with my daughter. My grandma taught me how to make Tuna Casserole, Ground Beef Stroganoff, and Chicken Soup and I have taught my daughter these same recipes. However, I'm hoping we can expand on our noodle recipes and add a few new ones for the family cookbook.
Why Do I use No Yolks Noodles
I love to serve No Yolks Noodles because it is healthy egg noodle alternative, made from egg whites and no cholesterol, and are low in fat and sodium. No Yolks are high-quality noodle that cooks perfectly, and no one notices any difference, so my healthier eating hack goes unnoticed which is incredible when you have a picky kid! They also hold up in all the casseroles I make, they are not slimy in soup, and with leftovers, they taste just as good as the first day.
So my goal is to step out of my "Noodle Box" and change up my GO TO recipes. No Yolks Noodles isn't just for stroganoff or casseroles you can also make soups like Miso and French Onion or a simple dish like Sriracha Cheesy Noodles. You can buy No Yolks in a variety of cuts for all types of recipes including Broad, Extra Broad, Fine, Kluski, Dumplings, and now Stir-Fry. So get creative, and your family will thank you for such a fantastic dinner!
This week I made my daughter noodles for her lunch, and of course, we used No Yolks!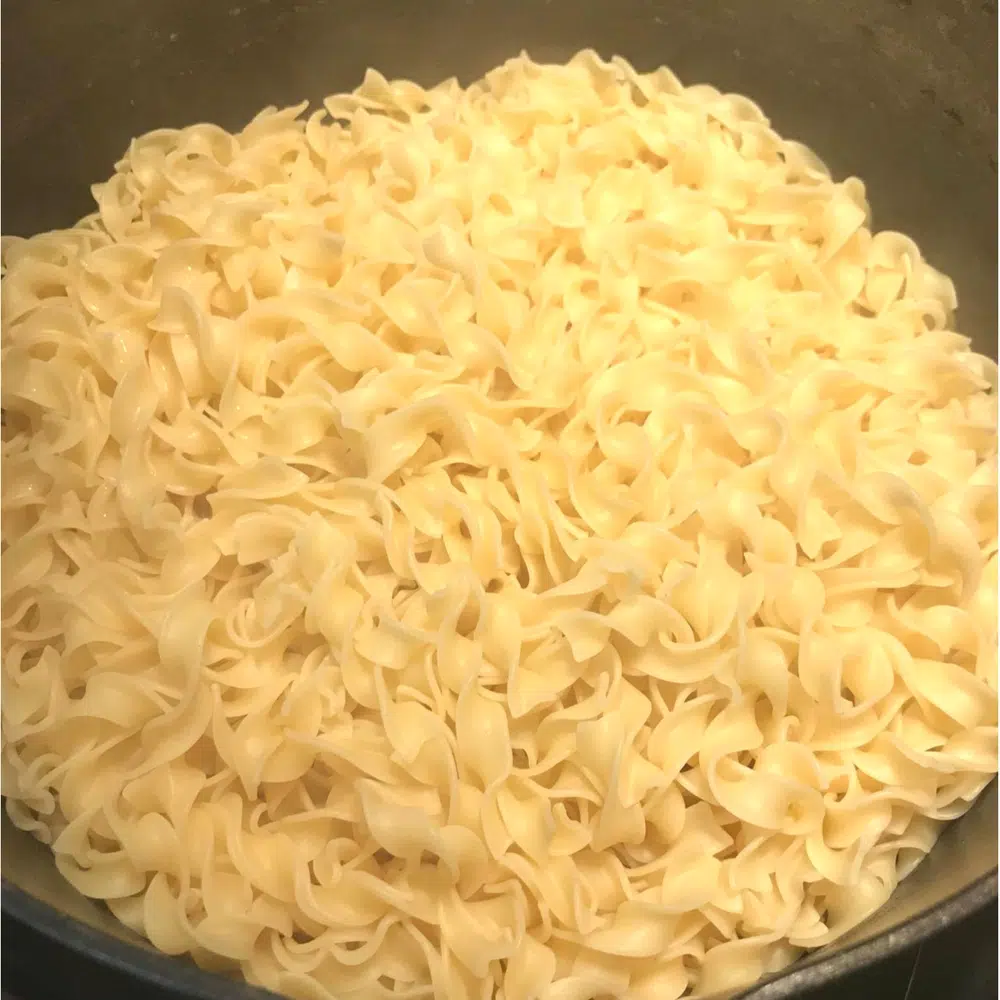 COUPON:
Special Treat for our readers here is a coupon! Let us know what you make with your No Yolk Noodles-Share your recipe with us.
CONNECT:
Want to more recipes, enter giveaways and of course coupons then make sure to follow No Yolks – Facebook–Pinterest–Instagram
GIVEAWAY:
Want a chance to win a $100 gift card? Woohoo…holidays are coming up and an extra $100 would be nice, RIGHT? Just enter below for your chance to win. I-C will randomly select 5 winners from all program entries and will facilitate fulfillment of the winning prizes.
No Yolks® Sweepstakes

Please Pin if you like this article~