One restaurant that we love stopping at when we have been shopping for the day is Mellow Mushroom. We love their pizza and Pretzels. Well recently Mellow Mushroom launched Burgers. I was a little skeptical of that, I mean Mellow Mushroom is known for their pizza, how was their burgers really going to taste?
Well I was asked to go in to our Mellow Mushroom in Lexington, SC and give them a try. I decided to take my husband and brother in law. When we walked into the Mellow Mushroom we were greeted and sat quickly. We each ordered a burger. When they arrived and I took my first bite I was in burger heaven. The burger was so juicy and delicious. When your savoring that bite, you can tell that the burger was made with fresh ingredients. Below are the different burgers that Mellow Mushroom has.
Goin' Cali: Cheddar cheese, romaine lettuce, tomato, sweet onions and avocado lime spread. This was the burger I tried. I have to tell you I never had avocado before and was a little worried that I would not like the spread, well it was really good and I would definitely try it again.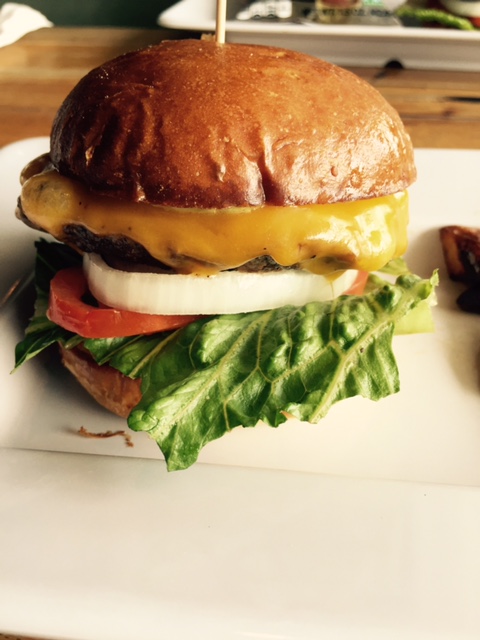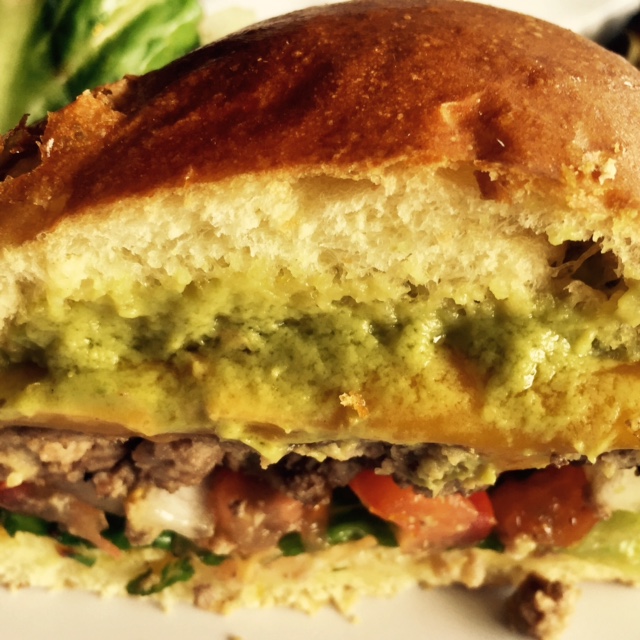 Primo Pub: Swiss cheese, caramelized onions, romaine lettuce, tomato, pickles and garlic aioli spread. This is the one my husband picked. He is not a burger eater and he absolutely loved this burger! he loved the pairing of the swiss cheese and caramelized onions. The burger was nice and juicy and he loved the ingredients.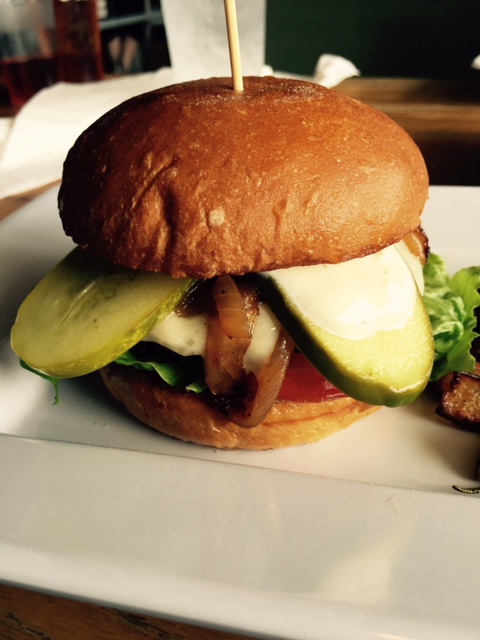 Fully Blazed: Cheddar cheese, romaine lettuce, tomato, jalape ño and chipotle spread. This is the one my brother-in-law tries. he loves spicy food so this one was right up his alley. The Fully Blazed is spicy, but not so spicy that you can't enjoy it. He loved the chipotle spread.
Mellow Mushrooms new burgers are made two ways.
The beef burger (Carnie) is made of 100% choice, all natural, certified Black Angus Beef. The beef is humanely raised and minimally processed, using no additives or ammoniated procedures.
The veggie burger (Herb), which can stand up to any beef patty, consists of kale, quinoa, roasted mushrooms, and brown rice among other seasonings and vegetables. These hearty, house-made patties are made with the highest-quality ingredients.
I love visiting Mellow Mushroom, the decorations are so wild and the staff is really attentive. Our waitress made sure we had everything we needed and kept our glasses filled. The Manager/Owner John, came by our table and made sure everything was good. We let him know we loved the burgers and how fresh everything tasted. John explained that all the ingredients are made that morning to guarantee that what you're eating is made fresh.
We will definitely be going back to Mellow Mushroom, not only for the pizza, but for the burgers. If you have a Mellow Mushroom near you, stop in and try their fresh new burgers.
Connect with Mellow Mushroom – Site | Facebook | Twitter
Have you tried the new Mellow Mushroom burgers? If so what one is your favorite?