LIMITED EDITION: Libre Infuser – Peace Doves 14 Oz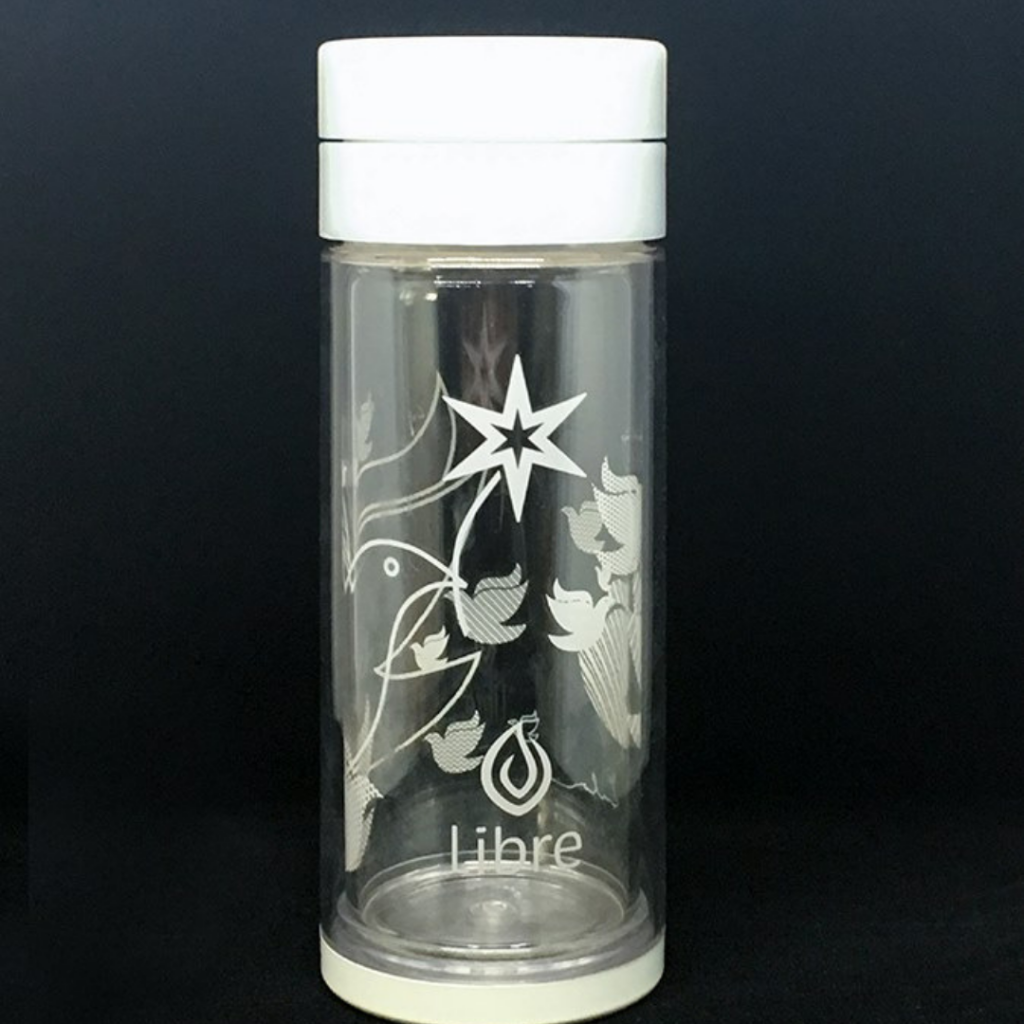 The Peace Doves limited edition infuser makes a great gift! This elegant and straightforward infuser features a durable exterior protects the healthy glass interior from breakage and your hands from the heat! Leakproof and easy to take along anywhere, this is the only water bottle you need for your favorite hot or cold beverages, protein shakes, even martinis!
So versatile and convenient – with a removable filter. Glass means a fresh taste, every time. Use them for loose tea, fruit infusions, citrus water, matcha, protein shakes, even coffee, and martinis! The glass interior ensures no leaching of any chemicals, no accumulation of other flavors or left-over protein shake odor.
READ MORE: Libre Tea
Price – $26.95
Coupons Code – save 10% until Dec. 14th, 2018 – KTOT-GG-10%
Follow on Social Media: Facebook– Twitter–Instagram
Want to WIN one!

One lucky reader will this limited edition Libre Infuser – Peace Doves 14 Oz. One Winner -USA ONLY. The Giveaway will run from November 16, 2018, until 11:59 pm EST on December 16, 2018. This blog is not responsible for prize fulfillment. Please enter by using the Giveaway Tools Form Below. Good Luck