Teachers have always faced some difficulties with blackboards. The use of Chalk and Duster is not as easy as it looks. Besides, there is a lack of clarity when teachers use chalk for writing. Also, duster as an erasing tool is very time-consuming. It was an unavoidable necessity to find a user-friendly durable solution both from teachers' and students' point of view.
Soon afterward, a trend of installing whiteboards took place. As a writing and erasing tool, these were in high demand for it. Though it was much better user-friendly than a blackboard, still it was not a perfect solution. There was a lack of good materials and that is why durability issues were there.
The new revolution with glass boards answered all the doubts. It was able to meet user satisfaction and durability at a time. After its arrival, the teachers got a new edge of teaching. Also, a well-acceptance from the learners' side increased the popularity of it.
Reasons for Choosing Glass Boards as a Learning Tool
Nowadays, these boards have become an essential learning tool in nearly all educational institutions like schools, colleges, universities, training centers. The demand for these eraser boards is gradually increasing due to some smart features and functionalities.
Good Materials Ensure Strength
These trendy boards are manufactured with thick glasses to protect unintentional hits. These are tolerable small accidents and will not disappoint you by breakdown frequently. So, your money spending will be worth enough for this type of glass.
Durable
These modern boards have become popular over whiteboards because of the durability issue. If you use whiteboards or other clear glasses as a learning tool, those may lose the original look. It is because of the continuous use of markers, not erasing boards properly after use and so on. Sometimes, you cannot erase your previous work as some marks remain there due to the board surface quality. However, the glass whiteboard is very easy to clean to get back the original look. These boards never get fed for continuous marker use or not cleaning for a long time. Due to the durable surface quality, it can be a great learning tool in the institutions.
Easy Installation
The installation process for this type of board is very easy. You can install them horizontally or vertically however or whatever you want. Though the installation process is different for floating and standoff boards, it seems easy to handle within a short time. You will be able to save the cost for expert help, because; you can do it yourself using user manuals.
User-Friendly
The main feature of this board is the user-friendliness. You will get a good experience using that because of the availability of the accessories for the board. Glass magnetic boards are easy to write and clean. For earth magnets and mounting hardwires it is easily moveable and users feel comfortable using that as a learning accessory.
Affordable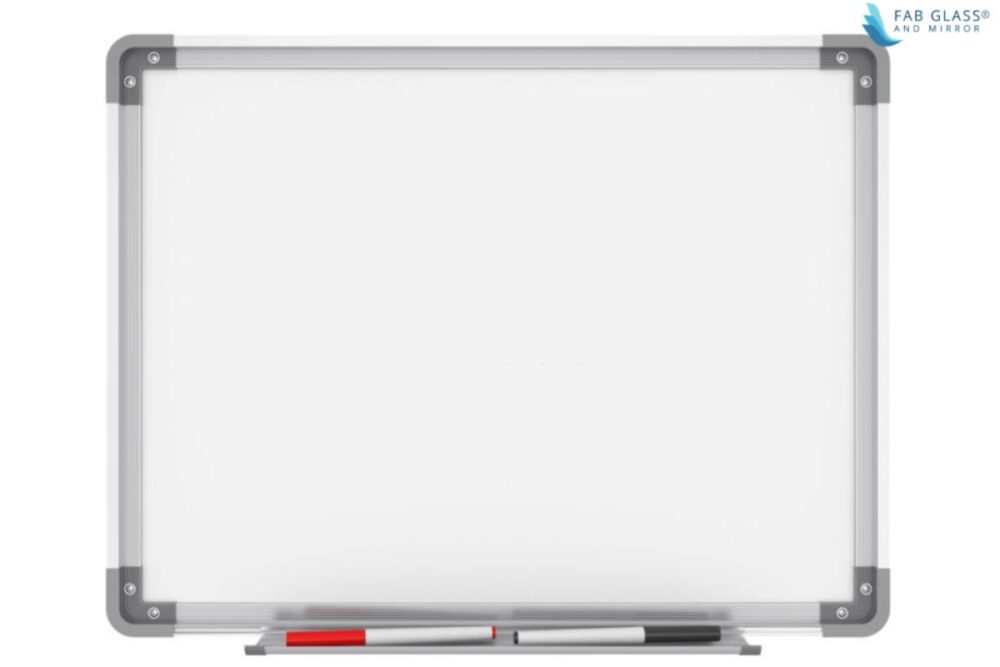 These boards are very affordable. Sometimes you can get the full package of the accessories along with the glass board you buy. Compared to its durability and other benefits, it is worth spending on it.
Eco-Friendly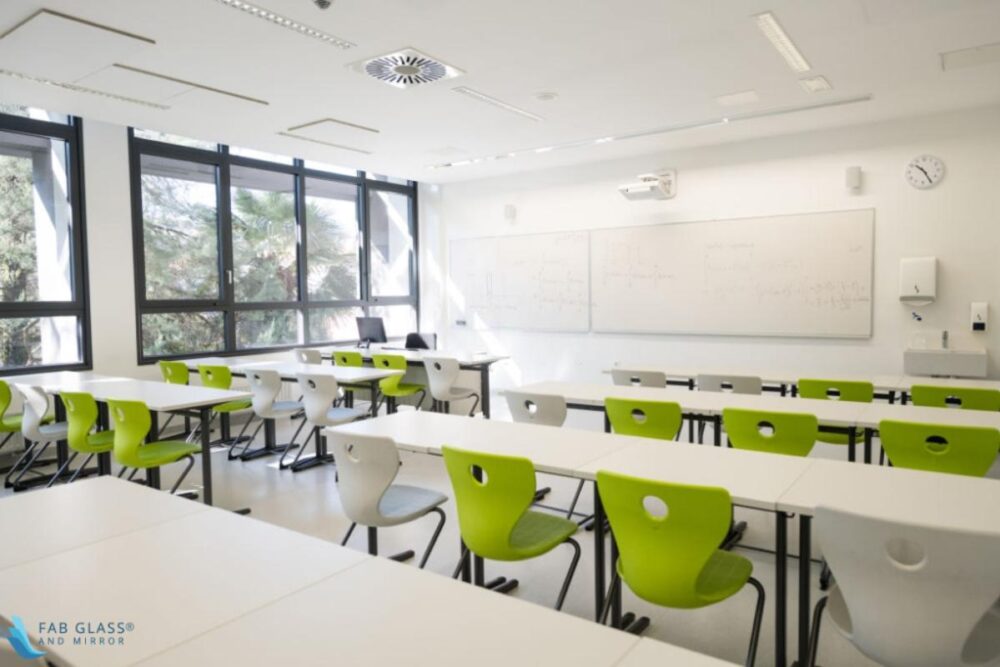 This board has environmentally-friendly features with a smooth surface. Cleaning chalks with a duster can affect you physically with some allergic effects because the chalks touch your skin directly. But you can get an eco-friendly environment with a marker when you install a glass magnetic board as a learning tool.
How Glass Boards Bring Comfort in Teaching Especially for teachers?
These boards are significantly a popular choice in educational institutions nowadays. Along with the other benefits mentioned in the earlier section, it has made the teaching system comfortable and more functional. How is teaching more comfortable with this board now? Here are some reasons.
Easy to clean
These boards are very easy to clean and those get dry very quickly as well. There are several accessories available to clean boards properly.
Various Color Options
The availability of different colored boards makes tasks easy to categorize. Also, the uses of different colored pens hold on students' attention and accelerate their learning speed.
Different Category for Different Use
These modern boards are also available in several categories. You can use the right category according to the teaching sector to create a proper learning environment. Like, for music class, one can use music glass boards, which consist of permanent lines. That is helpful to write medical notes.
Customize use
One can make a board customize for serving different purposes in lectures. Also, teachers can use the boards for keeping long term information as well by a customized use of those. Like, they can use boards for keeping weekly student highlights, homework tracking, upfront display for notes, etc.
Glass board accessories
The main board accessories are marker, eraser, cleaning spray, mounting hardware magnets, etc. It is essential to use good quality accessories for getting longevity when you are using glass magnetic boards. Some guidelines are:
Avoid permanent markers to use in a glass board because that is difficult to clean. Instead of this, use a good quality erasable marker.

Use a standard eraser that does not leave marks left on the surface.

Make sure that your board remains dry after an erase. That ensures that you are using the right accessories.

Keep your marker capped perfectly after using every time to get it long-lasting. Also, it will be easy to clean later on.
Maintain Glass Boards in School/College
Good maintenance is always a recommendation for getting a long-lasting outcome. It is necessary to keep the board as clean as possible. You can easily erase the board for its smooth surface, but it is better if you wash the board at a regular interval. When you use the accessories, make sure that those are good in quality; otherwise, the glass surface may be fed very quickly. Instead of a low-quality eraser, you can use a good glass cleaner spray. This will protect the board from being hazy. Your board may get dirty by soil, oil or other paints. To maintain this, install the board in a safe distance from your floor. A few minutes of maintenance can save your board for years. So, pay extra attention to maintain these boards appropriately in school or college.
For several reasons, glass boards are a very popular choice now. It is significant as a learning tool and comfortable in teaching as well.