Looking for the perfect gift for the tech addict in your life? If so, check out our gift guide for tech and electronics. We here at Kelly's Thoughts on Things are working to bring you the coolest gadgets of the season.
Just click on the product URL, and it will take you right to the product page.
---
TOP PICKS
---
Boxitale Knights of Nature Interactive Craft Game Adventure for Kids uses Phone / Tablet Free App, Stem Skill Development

Boxitale, the new gaming concept from Akibabus Ltd that blends craft-based imaginative play with digital technology, is available at Hobby shops, retail and online.
BoxiTale is an immersive story-based experience that is streamed on a tablet or smartphone and solved on a board game. The BoxiTale stories lead players into original, animated adventures where they are the heroes, building, designing and solving the challenges presented to them in the story as they try to save the day. Once the player's design is ready on the board, they take a picture of it and upload it using the BoxiTale app; the picture is reflected in the story.
Buy on AMAZON $36
Hour of unique playtime that can be played again and again. BoxiTale stories available now include Knights of Nature, Elite Explorers, and Boxitale – Mini Stories
---
Eve Room (2nd Generation)
Compact, Newly Redesigned Air Quality Monitor with HomeKit Technology
Indoor air quality, temperature, and humidity sensors. Customizable high-contrast E-Ink display with anodized aluminum body
Precise measurements and historical data can be viewed via the Eve app
Micro-USB-rechargeable battery lasts 6 weeks or longer
Support for sensor-based automation of other HomeKit-enabled accessories
Fast and easy configuration thanks to Bluetooth Low Energy technology, no bridge required
Requirements: iPhone, iPad, or iPod touch with iOS 11.4 or later
Automation & Remote Access: HomePod, Apple TV with tv OS 11 or later or an iPad with iOS 11 or later set up as a home hub
Dimensions: 2.1 x 2.1 x 0.5 Inch
Available at: www.amazon.com, www.evehome.com
Price: $99.95
---
Kenu Airframe Wireless
Qi-enabled wireless charging car vent mount
Comes in Black
Equipped with a Universal Push-Button Vent Clip and expandable grip with stainless steel rods
Compatible with Qi-enabled devices including Apple, Samsung, Google, Huawei, LG, Nokia, Motorola, Blackberry and Sony
Includes fan-less ventilation and overheat protection
360-degree Pivot Joint movement allows for seamless change from Portrait to Landscape
Fast charging up to 10W
Includes QC3.0 dual USB car charger and Type C cable
Charge your Qi-enabled phone using this compact, easy air vent attachment
Available at: Amazon and Kenu.com
Price: $59.95
---
Kenu Airbase Wireless
Qi-enabled wireless charging mount that works great for your dashboard or windshield
Available in Black
Compatible with Qi-enabled devices including Apple, Samsung, Google, Huawei, LG, Nokia, Motorola, Sony, Blackberry
360 degree Pivot Joint enables you to smoothly change from Portrait to Landscape
Includes fan-less ventilation and overheat protection
Strong and secure suction cup with expandable grips made with stainless steel rods
Up to 10W fast charging
Qi-enabled wireless charging mount that works great for your dashboard or windshield
---
Available at: Amazon and Kenu.com
Price: $59.95
---
Elgato Eve Aqua
Smart Water Controller with HomeKit Technology, Schedules & Usage Meter
Effortless control: activate your sprinkler via Siri, the app, or onboard button
Auto shut-off: never watch the clock or flood your garden again
Schedules: set to water automatically at specific times; Estimated consumption: track water usage
Operating Range: Pressure: Min. 1 bar / Max. 5 bar. IPX4 Water Resistance. UV Protection
Power: 2x AA Replaceable Batteries
Wireless Connection: Bluetooth Low Energy
Dimensions: 94 x 123 x 80 mm / 3.7 x 5.2 x 3.1 in
Requirements: iPhone, iPad, or iPod touch with iOS 11.3 or later. Automation & remote access: HomePod, Apple TV, or iPad set up as a home hub
Available through www.evehome.com and www.amazon.com
Full Price – $99.95
---
The newly released Tile Pro and Mate are the most powerful Bluetooth tracker on the market, helping users keep track of what matters most — from backpacks and gym bags to laptops and luggage. Just download the Tile app, attach the device to your item and you're done. If you lose it, use the app to make the Tile ring, review its location history, or engage the Tile community to help you find it.
Follow on Social Media:
---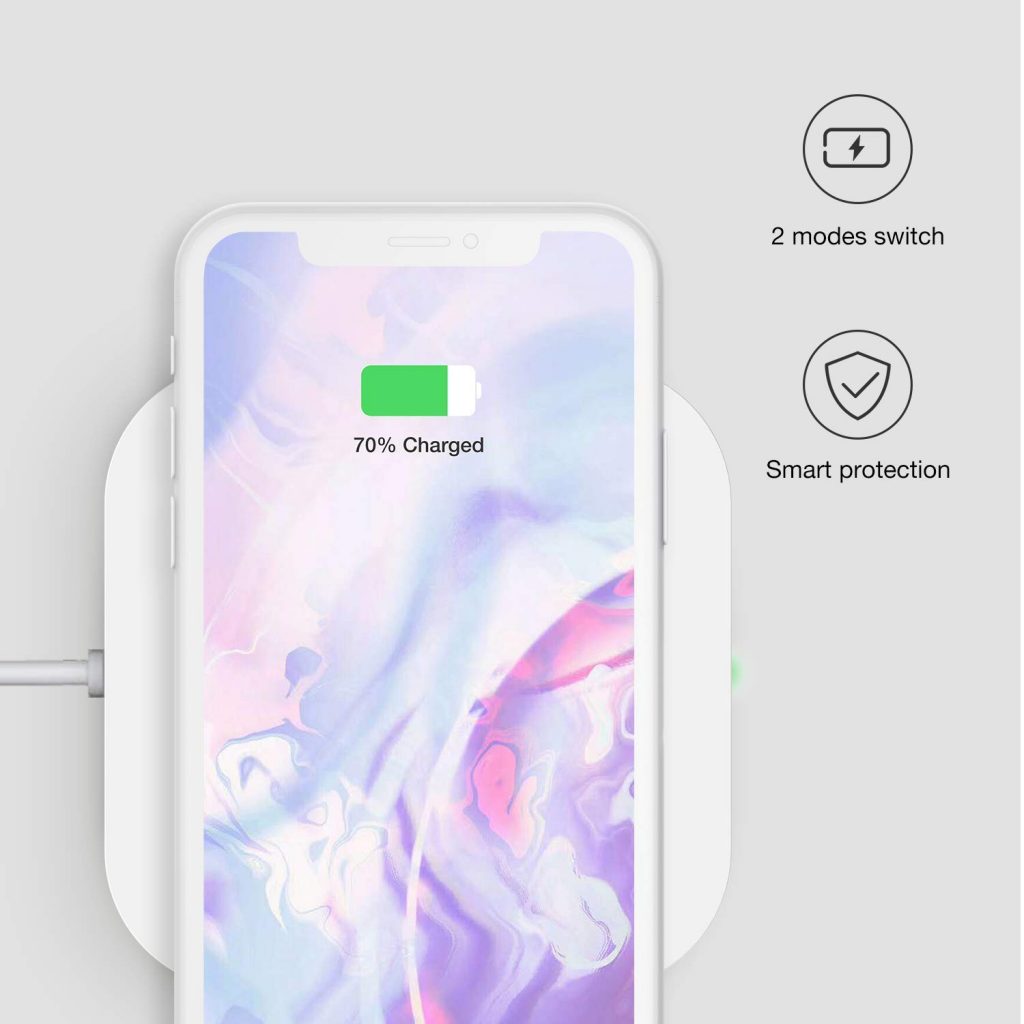 The ultra-thin charging port provides fast charges to phones with efficiency and protection. Charge a phone quickly and effortlessly with the temperature control protection in place.
Different modes for different phones to ensure each charge is optimal. 10 W for Samsung series, and 7.5 W for iPhone devices, and appropriate settings for other phones.
Surge protection when the phone is fully charged. The charger protects phone battery life cycle through a smart charging detector.
Easy to use

Fast charging

Charge optimization

Durable and portable
Buy on Amazon
---
Track Your Keys, Wallets, or TV Remote (4 trackers)
We can leave keys, wallet, tools, TV remote, and many things in random places at home or office, and when they become needed it is no longer there. MINT H beeper helps with this type of situation by emitting a very audible tune every time we are looking for the things.
The 433 radio frequency that connects the remote and the beeper is great for indoor places. The frequency can transmit through walls and obstacles better than other types of connection.
Think STOCKING STUFFER!
Buy on Amazon under $15!
---
Find Things Lost. Prevent losing keys, wallets, and phones. MYNT ES tracker finds your important things quickly. The MYNT app keeps track of the locations of paired things. When searching, the location can be checked instantly.
---
WorkEZ Best Laptop Stand & Lap Desk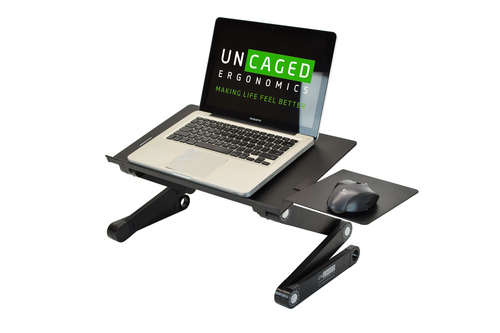 This ergonomic laptop riser adjusts in height and angle to optimize your posture, health, and comfort when using a laptop.
Laptop Cooling Stand: Aluminum panel dissipates heat to cool laptops.
Ambidextrous Mouse Pad: connects to the right left side of the panel, tilts, and is easily removable.
Versatile: works everywhere – in bed, on the couch, sitting or standing at a desk
Do you work at home or know someone who does then you need to get this desk! It has so many different levels and can be used easily used in the bed, couch and I even used it outside when I working one day.
Read more HERE, there are several different size desks too so you have choices.
Follow on Facebook–Twitter–Instagram
---
Ventev Mobile
Keeping electronics charged is always a struggle so here are some ideas that will help.
The Global Charginghub 300 is a USB charging hub capable of charging devices across 150 countries. It's ideal for students who are studying abroad as it eliminates the stress of worry about having the right chargers/converters while traveling.
The USB charginghub rq600 has 6 USB ports, ideal for charging multiple devices at once, and perfect for freeing up electrical outlets in small dorm rooms.
The chargestand 3000c is a 3-in-1 gadget that serves as a desktop charger, stand and portable charger. Students can effortlessly dock their device in either portrait or landscape orientation to watch a lecture video, review notes, or hop onto their online class.
---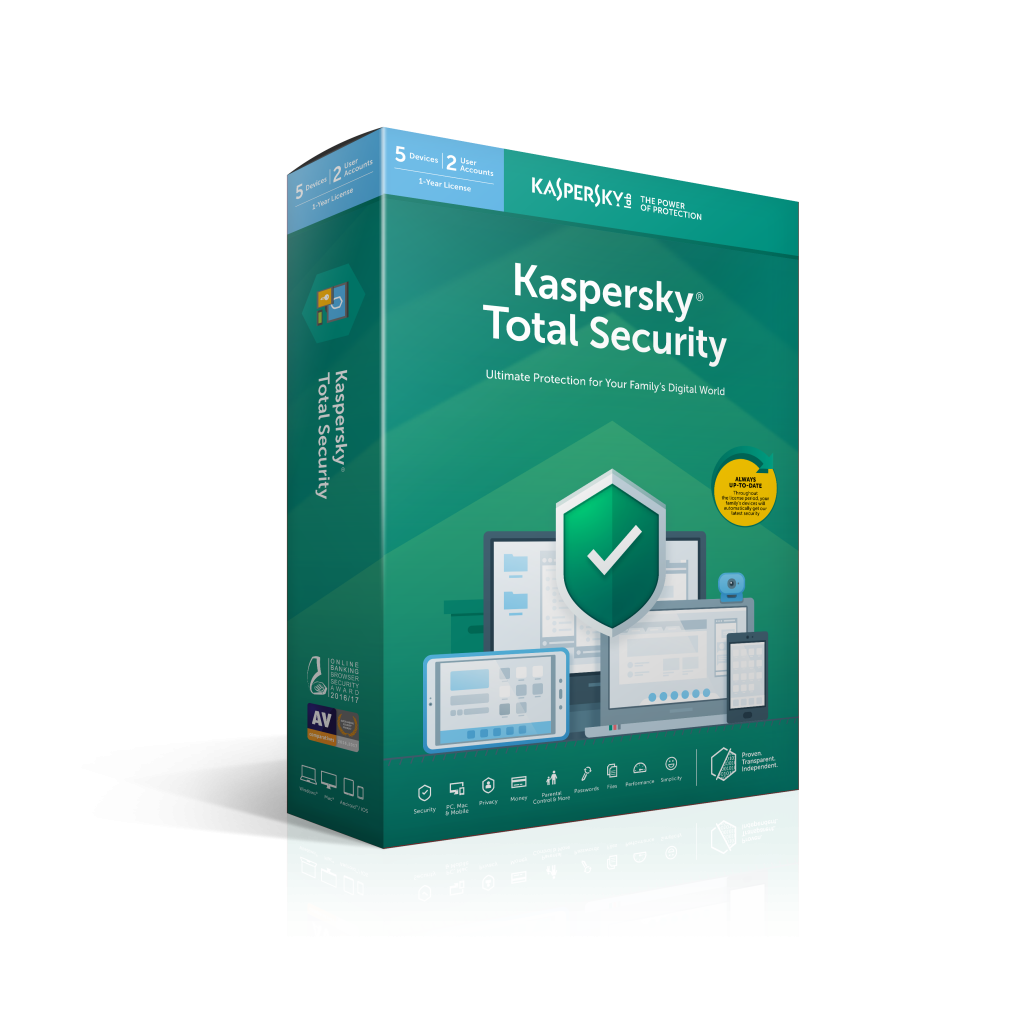 Kaspersky Total Security is an award-winning security solution that delivers the ultimate level of protection for you and your family's privacy, money, identity and more, across PC, Mac, and Android devices.
It includes Kaspersky Password Manager, a solution for storing all of your online login details, so you can protect your online accounts without having to memorize dozens of passwords.
Safe Money technology keeps your online shopping and banking activities secure, by allowing you to open websites in a protected mode when entering payment details and verifying that websites are legitimate.
Kaspersky Total Security also features Safe Kids parental control software, which allows parents to block certain websites or content, manage device time limits and monitor their child's online activities to ensure their digital safety.
Kaspersky Total Security: $99.99 for 1 year of protection for up to 5 devices
Follow on Facebook–Twitter–Instagram
---
Studio Proper iPhone Wall Mount $90.00

The Proper iPhone Wall Mount is a home for your phone, your watch, and your keys. Your devices will neatly rest against a soft, cushioned landing while keeping you in the loop. Designed with a super slim profile to blend perfectly into any environment — A seamless extension of your connected life.
Purchase The Proper iPhone Wall Mount HERE!
Follow Studio Proper – Twitter–Facebook–Pinterest–Linkedin–Instagram
---
The DIY easy-to-install Observer HD home surveillance system from ALC Wireless features a full HD, WiFi waterproof camera for indoor or outdoor use that comes already paired with a 7-inch, full color, touch-screen monitor and 8GB microSD card for recording and saving footage yourself (expandable up to 2TB via USB). The camera lets you see in low-light and total darkness up to 65 feet and will detect motion, record motion and send alerts to your phone via the free app as well as trigger a loud alarm built into the monitor. It's expandable up to four cameras, and there are no contracts or monthly fees.
Read More: AMAZON-$260
---
DASHCAM FULL HD
This Vivitar DCM-107 DashCam Full HD lets you capture crisp HD footage, so you can easily keep track of incidents that happen in and around your vehicle. A 90 degree Wide 4G glass lens makes it easy to review recorded videos, and an integrated microphone records the sounds inside your vehicle. With incident detection (G-Sensor) automatically save footage of collisions and incidents that happen to your vehicle while you're driving. A suction cup mount keeps the DashCam secure within your car! Also available is an expandable 32 GB Micro SD memory slot for many recording options!
Buy at Amazon, Target, Walmart- click here for more options
---
A vibrant display of multi-colored LED's encompasses the entire unit and perfectly synchronizes to the beat of your music. Versatile and durable these headphones feature an adjustable headband and cushioned ear pads to provide maximum comfort and an in-line microphone for hands-free calling. These headphones also feature a rechargeable battery, so you never have to worry about being disconnected from your music. Vivitar's LightUp headphones are compatible with all Android and Apple devices and come complete with a micro USB adapter.
Buy at Amazon, Target, Walmart- click here for more options
---
3Doodler Create+ 3D Printing Pen
The latest version of the world's first 3D Printing Pen! Now with dual drive, the all new Create+ is re-engineered to give you an ultra smooth and enhanced Doodling experience. Improvements include greater control in fast/slow speeds for different Doodling techniques, more reliable performance with different plastic types, greater durability, and new monochromatic pen colors! Whether you're a hobbyist, DIYer, designer, or professional artist, the Create+ offers a whole new way to create and fix. Extrude heated plastic that hardens almost instantly, so you can draw 3D structures, freehand or on stencils. Our non-toxic PLA, ABS and FLEXY plastics, are made to ensure the highest quality possible. We've seen our community use the 3Doodler to create unique art, fix things, design wearable items, build models, and so much more! 3Doodler Create+ 3D Printing Pen
---
ActionView Garage Door Control Relay System

The Home8 Video-Verified ActionView Garage Door Control Relay System provides an unprecedented level of control over garage door openers. Using a smartphone or other web-enabled device, users can remotely open or close their garage doors. This allows users to perform a variety of important functions, such as allowing access to delivery people or letting in neighbors in the event of an emergency. It also means that users can close their garage door remotely if they drove away from home and left it open.
Price
$159.99
---
August Smart Lock Pro + Connect
August: a retrofit smart lock that allows you to lock, unlock and monitor your front door right from your phone, giving you increased control and peace of mind over home security. Get the August Smart Lock Pro + Connect bundle for convenient, remote access.
Price: $279
---
Toddy Gear
Treat your loved ones, and yourself, to some new tech gear this holiday season. The Wedge, a beanbag-like cushion for your favorite devices, keeps your phone, tablet, or favorite device on hand at all times. The bestselling Smart Cloth is made of premium microfiber to keep screens smudge-free. The newest addition to the Toddy Gear line of products, the Smart Charge Prime Power Bank, can charge your device up to 4 times despite its tiny size! Shop Toddy Gear's full line of products, and use code "KTOT15" at checkout for 15% off your entire order.
Smart Charge Prime Power Bank: $29.74 $34.99

Coupons or Promo

Use code "

KTOT15

" at

checkout

for 15% off Wedges, Smart Cloths, and Smart Charge Prime Power Banks. Ends 12/24 at 11:59pm CT
myQ Smart Garage Hub
myQ Smart Garage Hub key features:
Monitor, open, and close your garage door from anywhere in the world with a smartphone.
Receive alerts when the garage door opens or closes, letting you know when anyone is coming or going.
New, enhanced myQ setup provides step-by-step instructions and links to videos and troubleshooting tips for an easy-to-follow, simplified installation.
Works with HomeKit, Nest, Google Assistant, IFTTT, Xfinity Home, Honeywell, and Wink, so you can connect your garage door to other home devices.
Available from Amazon, Lowe's, Home Depot, and the Chamberlain.com.
Chamberlain is also offering a great Black Friday deal on this device for only $59.99 (regular $79.99) from November 4th-December 3rd. Available at Chamberlain.com, Amazon, Home Depot, Lowe's, Menards, Best Buy, Sam's Club, Walmart, and select hardware stores. Free shipping available if purchased from the Chamberlain website.
---
MyPhonePouch
Introducing MyPhonePouch, a shockingly simple, yet ingeniously clever cell phone holder accessory that solves the traveler's nightmare of constantly juggling and struggling to carry and keep up with their cell phone. MyPhonePouch is perfect for a wide range of activities including sitting, walking, driving, and low impact workouts. This is an affordable, highly-functional, universal product for anyone of any age and from any walk of life.
Read MORE: www.MyPhonePouch.com
---
This 360 Outdoor All-In-One HD Camera is the first-ever, all-in-one outdoor Wi-Fi security camera to deliver 360-degree live HD viewing along with duplex audio communication. It features 360-degree motion detection, built-in night vision and an IP65 weatherproof design for extra peace of mind while away from home.
Share Guardzilla 360 Outdoor/Indoor with your partner or babysitter so they can check in on the kids while on-the-go. Take snapshots of your pets in the backyard and share it via email/text with family and friends.
Read More: https://www.guardzilla.com/
Men LOVE gifts like this- they can protect and watch over the family as a daddy bird does.
---
SIGN UP FOR GIFT GUIDES HERE
Other Gift Guides: