Looking for the holiday ideas for your house? If so, check out our gift guide for the home. We here at Kelly's Thoughts on Things are working to bring you the coolest home products of the season.
Just click on product URL and it will take right to the product page.
---
Top Picks
---
Screen-free, The Teach My Baby Learning Kit is the multi award-winning all-in-one learning toy for babies 6 months+. Full of activities for babies, the kit has everything necessary for teaching baby the basics! Teach My Baby is divided into four sections to teach babies – First Words, First Numbers, Self, and Sound & Touch. From finger puppets and books to blocks and puzzles, the kit is full of learning toys for babies that will give your mini scholar a head start. Teach My Baby promotes fine motor skills, hand-eye coordination, parent-child interaction, and self-esteem.
$29.99 Available online at Amazon, Walmart.com, Target.com, Bed Bath & Beyond.com, Staples.com, Teachmy.com and more.
Connect with Teach My: Site | Facebook | Twitter | Instagram | Pinterest
---
Breathe Healthy® Masks

Breathe Healthy® Masks offer superior, washable, reusable respiratory protection with the use of a cutting-edge treatment known as AEGIS Microbe Shield®. This state-of-the-art antimicrobial treatment lasts for the life of the mask, so you can wash it over and over without losing any of its superior protection. Our masks are extremely effective, comfortable, great looking, and will last as long as your favorite T-shirt.
Follow Breathe Healthy on Facebook www.breathehealthy.com
Coupon code: KTOT15 for 15% off
---
Best Planner Ever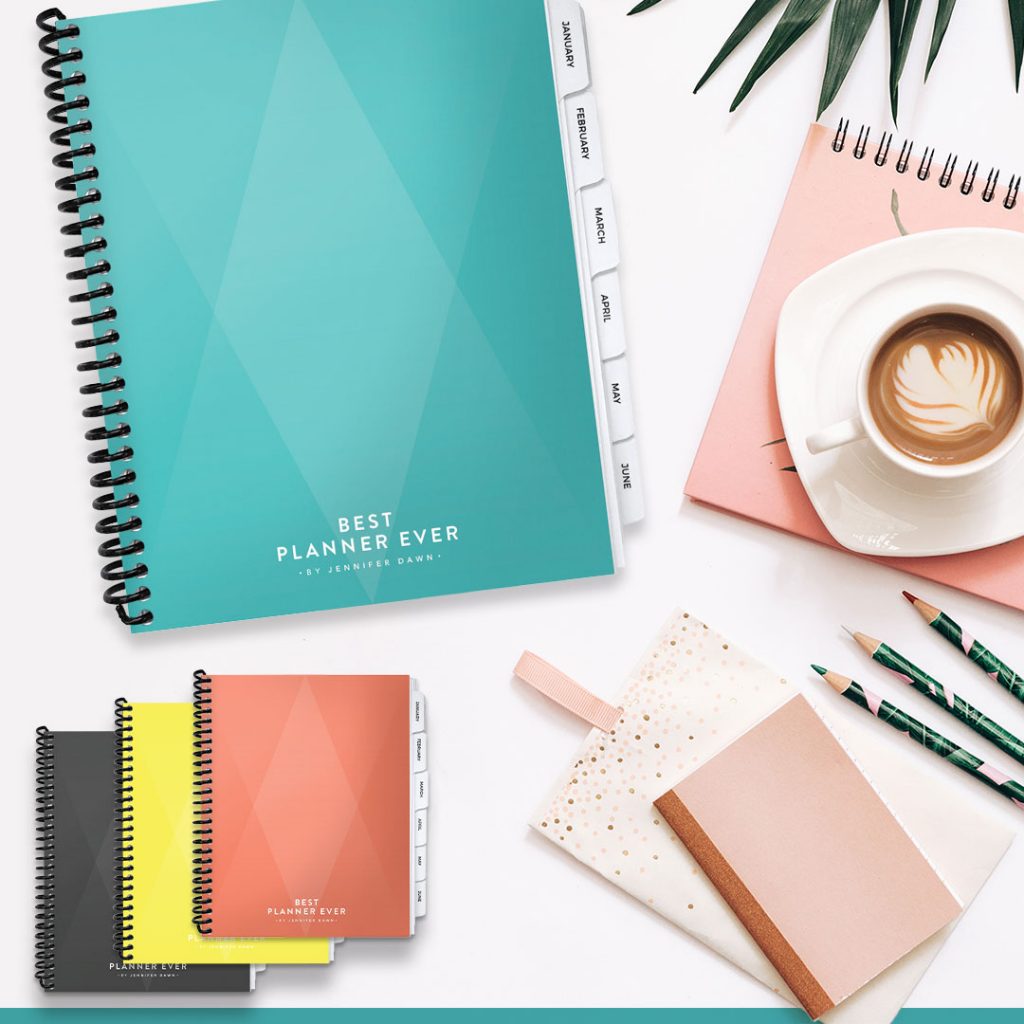 Plan Your Best Life Ever-Enjoy More Success, Joy, & Work-Life Balance
Designed by top business coach Jennifer Dawn as a productivity tool for her clients, the Best Planner Ever quickly became their go-to tool for stellar productivity, increased revenues, and more free time to enjoy their success.
The intuitive format and functional design make it easy to get started planning the life of your dreams.
Focus on getting the RIGHT things done – eliminate "busy" work completely – and feel more organized and in control of the day.
Not Just A Planner, It's A Lifestyle.
Read More: https://bestplannerever.com/
Price: range from $25 – $62
Coupon Code: Use code KELLY to save 15%
Connect on Facebook-Twitter-Pinterest-Instagram-LinkedIn
#BestPlannerEver
---
More Ideas
---
Lighting
Sansi Technology Inc., manufacturers of New York Time Square LED display screens. Sansi produces many different LED products, including grow lights, security lights, flood lights, smart lights, plane light, LED bulbs. The company meets various needs of the home, garden, warehouse, hotel, gym, etc.
Need to light up a room then try the SANSI 50W LED Outdoor Wall Lights also called
Sconce Lanterns

Exterior Flood Lamp

350W Equiv. 3500lm

5700K Daylight White

IP66 Waterproof Security Lights for Front Door

Extra lighting for Yard, Garage, Deck, Porch or Patio.
SUPER BRIGHT & ENERGY SAVING: 50W LED outputs 3500 lumens brightness, equivalent to 350W halogen, saving 87% on your electricity bill. Saving money these days is a must, so why not save money on home items like the lighting. Perfect amount of light when we sat outside, bright enough you can see about everything and bright close by it. Very durable material and easy to put together, I did it myself.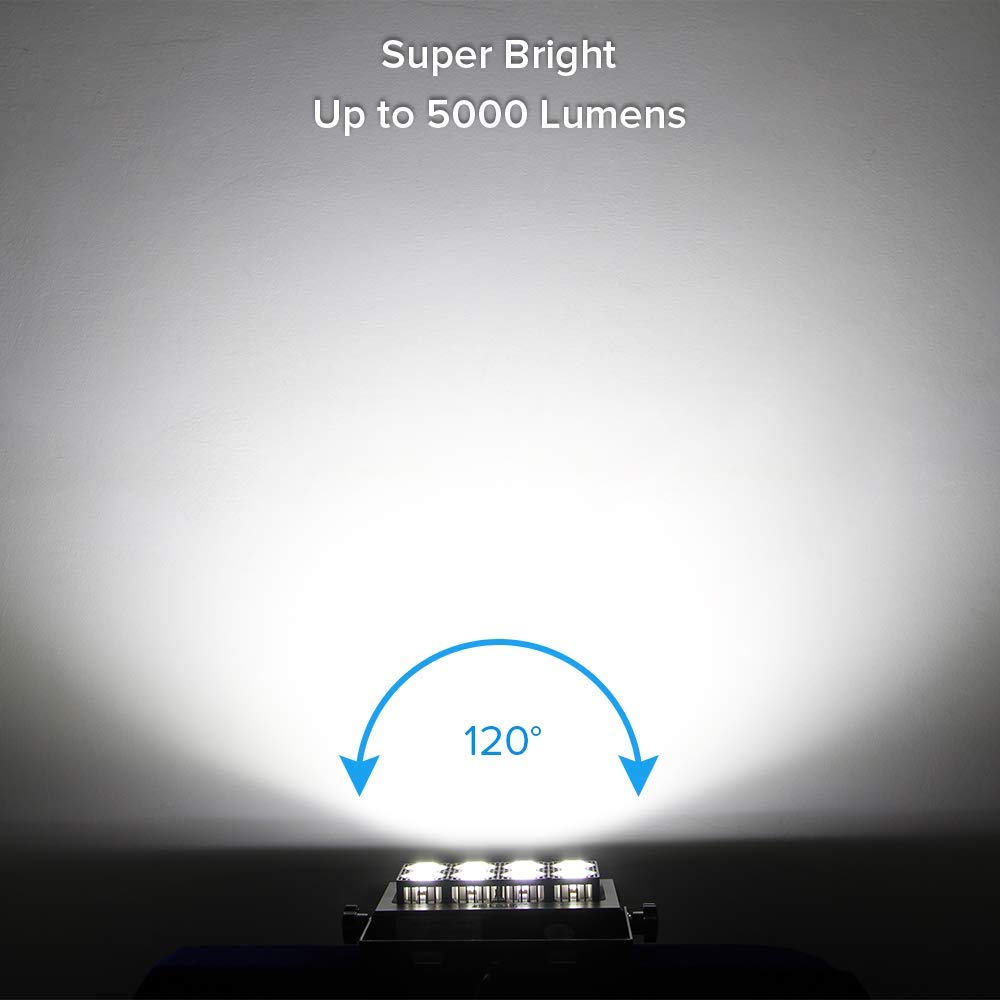 25% Off with code: NEWRGB50W– https://amzn.to/2NY3cNM
Read More: http://www.sansiled.com/ and Buy https://amzn.to/2GJIRbt
---
Tools
Kapro Tools is the market leader in levels and measuring tools in Europe and are quickly growing their recognition and presence in the U.S. They have several tools specific to the craft/DIY segment:
MeasureMate
Sturdy triangular profile + 2 easy-to-read vials
Sliding markers – set & transfer measurements
Sliding knife guide – safe & accurate
Zero & center point scales
Nail gripper and drill bit diameter gauge: safe and easy nailing
Electrical & plumbing scale markings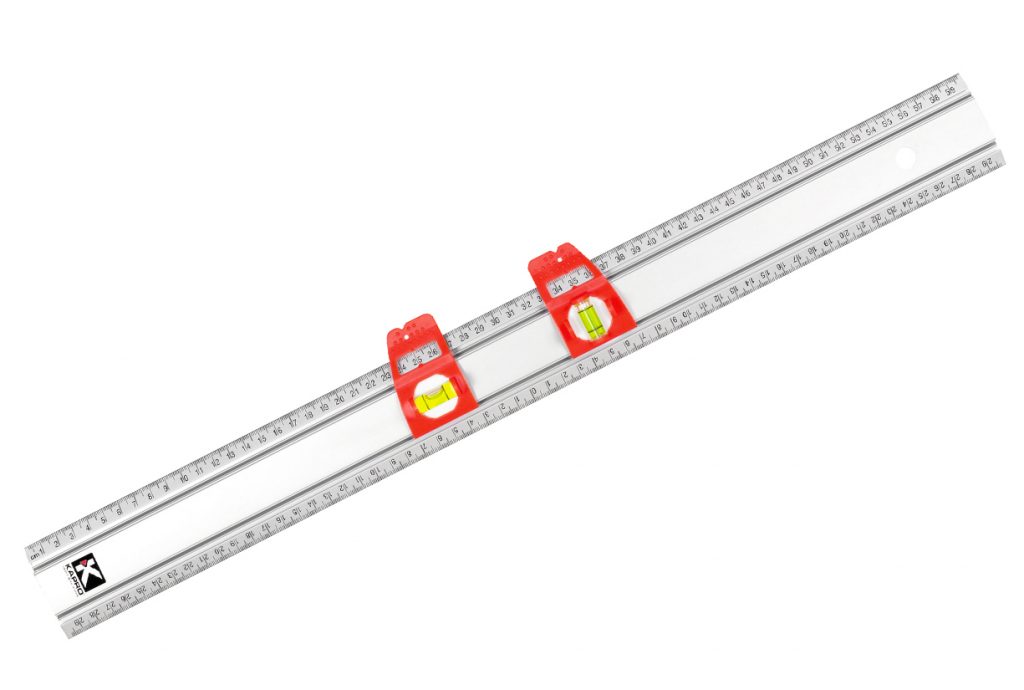 Set Match- Marking Tool
Set & Match Ruler
2 easy-to-read slide & lock vials – horizontal and vertical
Slide & lock vial mechanism
Non-slip foam backing prevents scratching
Prolaser nail gripper
Highly visible line laser
2 Cylindrical vials: vertical & horizontal
Laser range: 6m (20′)
Patented rubber grip holds any size nail/screw
Pressure-activated power switch
Magnetic wristband for holding nails and screws
Includes
Magnetic wristband and 2AAA batteries
If you are a crafter or like to do small projects around the house then please check out the Kapro Tools, they come in handy!
Follow on Facebook-YouTube-Instagram
---
Lucent
Like a flower bud just ready to burst, the Lucent takes the concept of petal-like hollow pattern combined with romantic led mood lights. The Lucent is crafted with contemporary style to add an exquisite look to any room. Add a few drops of your favorite essential oil and create a perfectly relaxing ambiance.
ZAQ's aromatherapy diffusers combine modern science with the soul of both eastern and western culture so you can enjoy the relaxing, soothing, invigorating or stimulating effects of your favorite essential oils. Our fan diffusers are completely portable and require no water. The activate ingredients of essential oil are released in the air and easily absorbed through your skin while the scents freshen the room and offer you an aromatherapy experience.
Diffuser Size: 4.84" x 4.84" x 5.24″
Set the Mood: Multi-color LED Lights: Color changing mode – Lock to the desired color or No Light mode
Under $20-Buy HERE
---
Plants For The Holidays
The Pearl Classic Orchid from Just Add Ice combines a red ceramic pot with shimmering white pearls for a gorgeous addition to holiday decor. The orchid itself has beautiful white blooms, so it can be swapped into a new pot if you want to change your decor look later (white goes with everything!)
Just Add Ice orchids come with simple care instructions so you can maintain the beauty of your orchid for months: simply water with three ice cubes once a week.
I received a beautiful Holiday Orchid and I love it, and all I have to do is give it three ice cubes a week. Perfect for the brown thumber in your life.
Just Add Ice
Follow on Instagram
---
AMERICAN HOME™ BY YANKEE CANDLE® BALSAM FIR FIRELOGS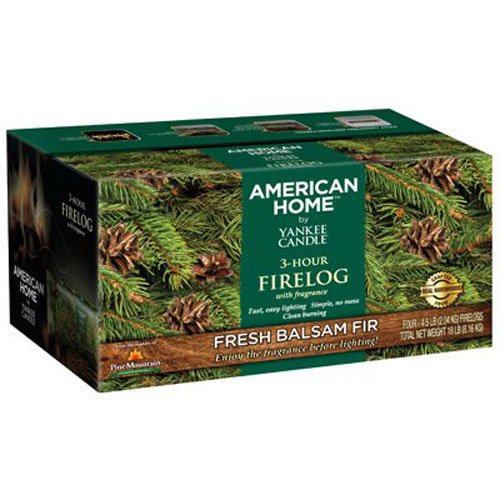 Enjoy the scent of Fresh Balsam Fir in your home with this fragrant firelog from Pine Mountain. With its 3-hour burn time and easy lighting, you can enjoy the fresh scent any time of the year. Four Balsam Fir Scented Logs in each box.
Fast and easy lighting with no mess
Crafted from real hardwoods
Enjoy the fresh scent before you burn
Burns cleaner than ordinary cordwood, producing up to 75% less particulate matter* and up to 80% less carbon monoxide
Buy on AMAZON
Price: $24.99 & FREE Shipping
---
Repurpose Compostable Products
Repurpose was founded in 2010 by a group of eco-entrepreneurs driven to positively impact the environment by changing everyday behavior. Realizing the devastating effect single-use plastics were having on the environment and the fact that no alternatives existed for the consumer, Repurpose decided to manufacture its own.
Repurpose, a line of sustainable tableware that looks out for the health of you, your family, and the planet, was born. Our mission is to reduce the number of plastics in our environment and offer guilt-free alternatives. By purchasing from Repurpose, consumers support a woman-led, sustainable company that is changing the world—one cup, fork and plate at a time.
Visit RepurposeCompostables.com and join Repurpose on Facebook.com/Repurpose or follow @repurpose on Instagram and Twitter.
Also can buy at Walmart! Great for holidays this season.
---
Vacuum Sealed Containers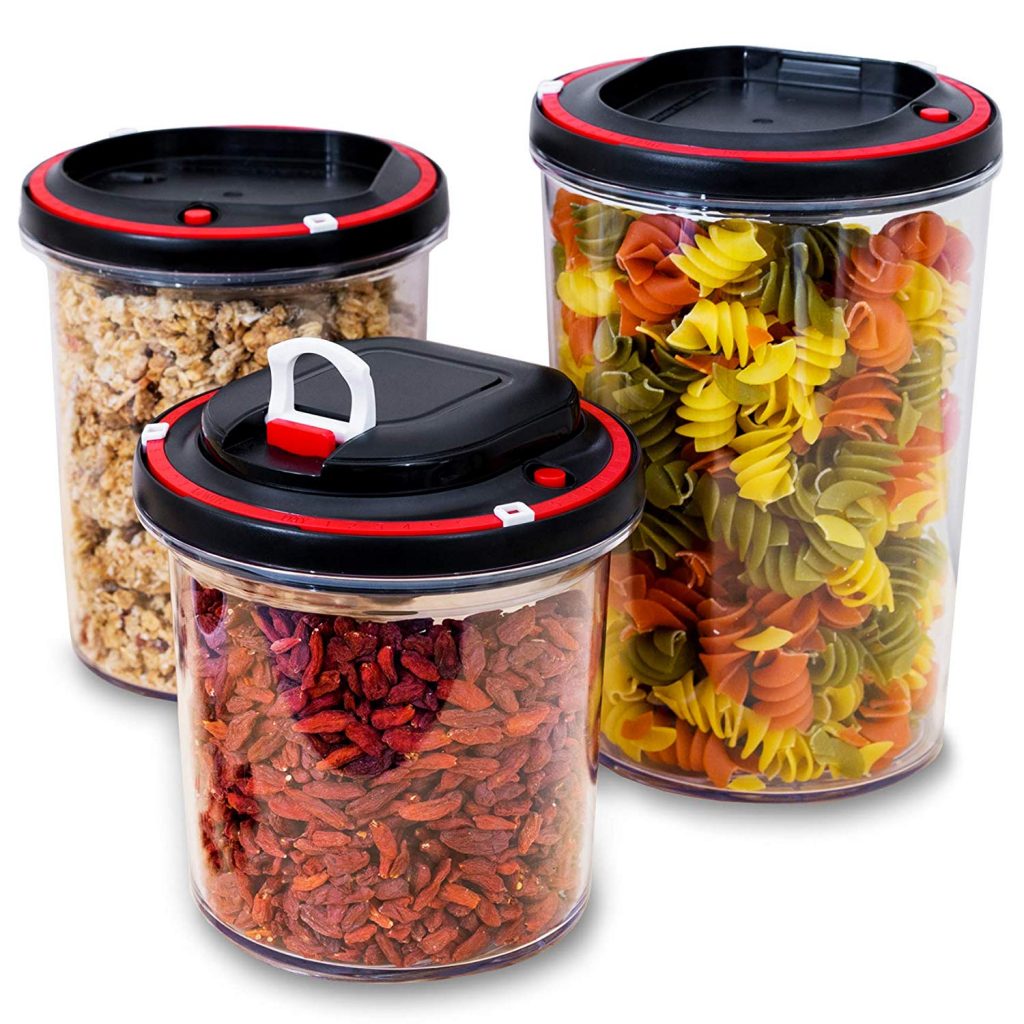 If you are looking into organizing your kitchen cupboards or know someone who needs to then the Birtanware Airtight Food Storage Container Set with a vacuum pump is exactly what to get! The battery operated vacuum pump to help you store seasonal purees/sauces/fresh fruit/foods and more. Keeps your food fresher for longer.
They are perfect for storing both wet and dry foods. The vacuum seal is a great way of keeping foods really fresh. They are great for storing delicious breakfast overnight oatmeal recipes, fruit salad that is prepared to be whizzed up in the morning for smoothie/shake, and so much more! Of course, the containers could be used for anything that benefits from being in a vacuum seal including playdough!
Follow on Facebook
The containers are available on Amazon.com
---
Cool Gray Kitchen Utensil Set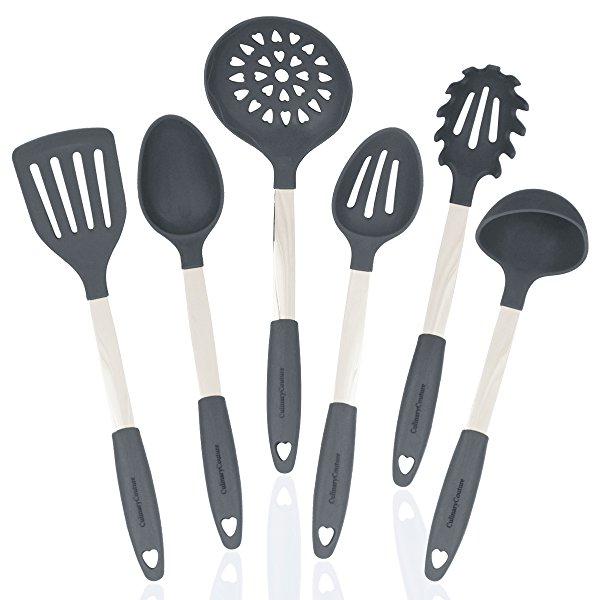 No more old and flimsy spatulas, ladles, and serving spoons. Presenting The Ultimate Set Of Stainless Steel & Silicone Kitchen Utensils By Culinary Couture! Cook all your delicious soups, mouth-watering stews and famous spaghetti using the most durable, ergonomic and, let's face it, absolutely stunning kitchen utensils!
Save Your Precious Time – since they are 100% dishwasher safe and you won't have to spend hours scrubbing
Cook With Confidence – since the ergonomic silicone handles will prevent nasty burns and offer you maximum precision
Enjoy Cooking Dinner Again – you will love cooking with your lightweight, reliable and stylish utensils!
Buy on AMAZON
---
Floor Register Trap
Floor Register Trap is an innovative line of DIY floor register traps that finally provide a solution to the longtime problem of household items, jewelry, dust, dirt, pet hair and debris that fall through floor registers.
Homeowners waste millions of dollars and thousands of hours every year trying to 'fish out' lost items and 'clean out' debris in the ductwork below the floor registers in their homes. Now is the perfect time to start installing the Floor Register Trap and stop losing everything from expensive jewelry and medication to toys and coins.
$11.95 for a two-pack
Special holiday promotion from now until the end of the year: Buy One, Get Two Free (Promo Code: BOGO
---
Navis Paddle
Yale: the newly released Navis Paddle is a two-way push/pull door handle so users can open doors with a hip or elbow when hands are full. Easily installable in DIY fashion, it's perfect for when you're carrying groceries or a sleeping a child and entering high-traffic areas like bedrooms, laundry rooms and garages.

Price: $34.99 for passage; $36.99 for privacy.
---
Ecuadane Blankets
Ecuadane's blankets are characterized by their ultra-soft quality and generous size. The blankets are made by Ecuadorian Otavaleños with the greatest respect for the environment who mainly use recycled textile fibers and the softest alpaca wool. There is a lifetime warranty on all blankets. Very sturdy, comfy and looks good anywhere.
Check out all the cool products :
Southwestern Blankets
Ski and Snowboard Blankets
Christmas Blankets
Scarves and Ponchos
Jewelry
Handbags
Website: https://www.ecuadane.com/
Social links: https://www.facebook.com/ecuadane/
https://www.instagram.com/ecuadane/
---
CHpillows-
Decorative Pillow Covers
CHpillows is a women-owned business who creates unique pillows to decorate your home. The pillows are made with 100% African-Mud Cloth which is a highly durable handmade cotton fabric. These pillows are unique and can spice up any room for a fun modern aesthetic.
From every pillow sold $3 is donated to CHOICE Humanitarian, a non-profit that works with rural communities around the world focusing on leadership and residents to become self-reliant and self-sustainable.
These pillows make the perfect gift for those people who love updating and freshening up their home. Please check out all the cool covers on the ETSY STORE. So many different styles and sizes.
Follow on Instagram
---
Dinner Menu Planning Board
Weekly Dinner Menu Planning Board is the perfect gift for the BUSY MOM! It comes with recipes already, so meal planning is as simple as picking a card. This fun new product will take all the stress out of dinner decisions and is the perfect tool to get the entire family involved. Streamline through dinner with preparation, confidence, and ease. Get your kitchen in order or give this as a gift to someone you know who needs the help.
Every menu board includes:
an 11×17 printed board with attached stand and velcro tabs to plan out your family's meal for each night of the week.

15 of Nic's favorite quick and easy dinner recipes that your family is sure to love including chicken, steak, fish and vegetarian options.

Individual cards with a shopping list for each meal.

Easy 4-step recipes for each dinner.

An extra card for "Take Out" and "Leftovers" for those nights you prefer not to cook.
Read more: HERE and follow on Twitter and Instagram
---
The original waterproof, flexible, ultra-bright ambient lighting solution that can be hung, strung, hooked, stuck to, or wrapped around basically anything. Simply plug luminoodle into your favorite USB battery pack and brighten up any adventure. Luminoodle XL Plus is a 10 ft, waterproof LED light strip with a 4400 mAh battery. This light is great lighting up the tent, hang out zone, or kitchen area when camping. It really lights it up.
180 to 360 Lumens: The 5 ft. (1.5 m) LED strip produces 180 lumens of light and 10 ft (3m) produces 360 ultra-bright lumens of light.
MULTIPLE HANGING OPTIONS: the included universal ties, magnets & utility loop make hanging easy.
LANTERN OPTION: nylon carry bag is designed to double as a lantern bag and diffuse light
USB-POWERED: Works with any USB port or universal battery pack
WATERPROOF: IP-67 rated (up to 1 meter for 30 minutes)
Don't forget the cool lights to put in the back of the TV!
Bias lights, also known as TV Backlights, are LED strips that are designed to be placed on the back of the TV and makes your space and TV pop. It's a great gift because almost everyone has a TV and almost no one has a TV back-light. Also, everyone in the family can enjoy it. This product makes a last minute gift or stocking stuffer. It's perfect for anyone that spends long hours staring at a screen because it can help reduce eyestrain by increasing the perceived contrast of your screen.
Read more HERE
Facebook-Twitter-Instagram-Pinterest
---
Sign Up for GIFT GUIDES HERE