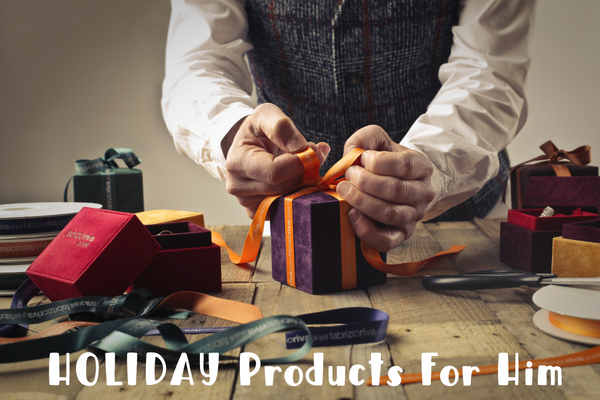 Looking for the perfect gift for the men in your life? If so, check out our gift guide for him. We here at Kelly's Thoughts on Things are working to bring you the coolest men's products of the season.
Just click on product URL and it will take you right to the product page.https://twitter.com/Kisses_4Us
---
TOP PICKS
---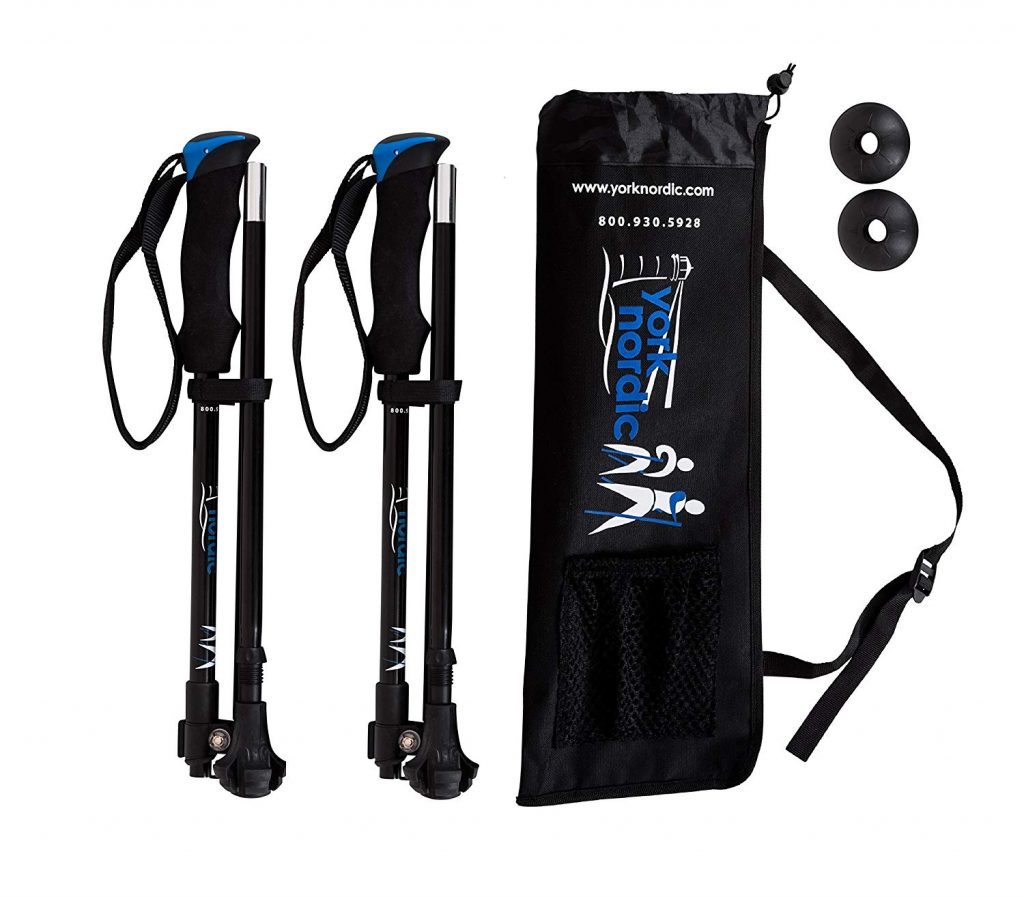 Those looking to gain balance and stability during travel or after joint replacement love the convenience of a 15.5-inch folding walking pole and the confidence they gain from using walking poles.
Folding Walking Poles, the Perfect Gift for Travelers:
Easily fold to just 15 inches, perfect for travel
Ultra-lightweight design at only 9 ounces and sturdy aircraft grade 7075 aluminum
Adjust poles from 42 to 53 inches.
Easy-to-use hand tighten power flip-locks
Detachable rubber feet for walking in the home or on hard outdoor surfaces
Ergonomically contoured black foam comfort grips
Free carrying bag with an accessory pouch for rubber tips and mud/snow baskets
More Info: https://www.yorknordic.com/products/travel-poles.html
Price: $51.99
Promo code THANKYOU for 10% off
Follow On Social Media
---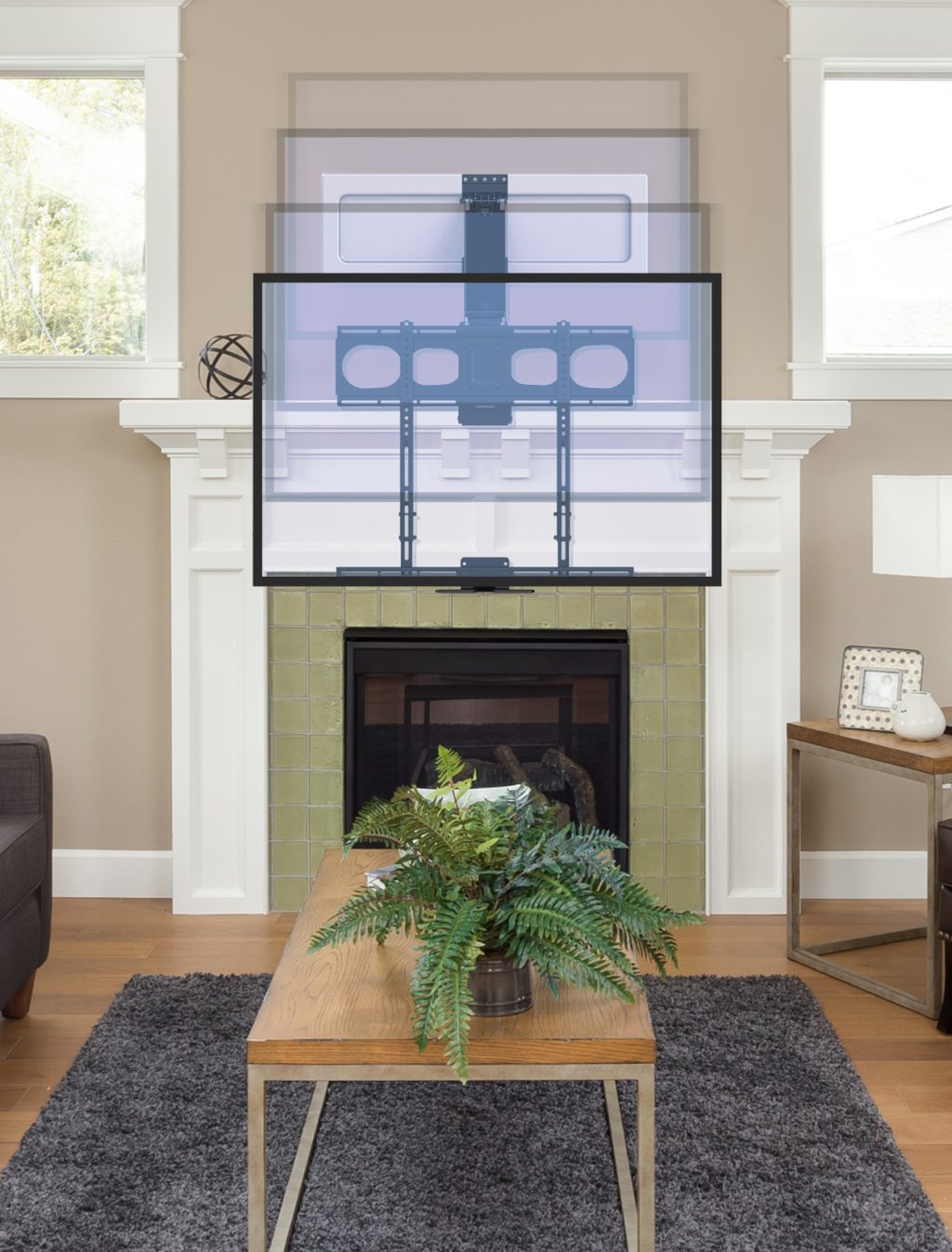 The MantelMount MM540 Pull Down TV Mount solves a common TV mounting problem: mounting a flatscreen TV above the fireplace is an extremely popular mounting option, but it creates a horrible viewing angle. The MM540 is one of the few TV mounts capable of vertical movement, in addition to side-to-side swivel. As a result, you can move the TV from above the fireplace down to eye level (the perfect viewing angle, which also helps prevent neck and back pain), and then move it back when you're done watching.
Read more: https://www.mantelmount.com/products/mm540-enhanced-mount
Price $399
Follow On Social Media Links
---
More Ideas
---
The WiseHooker Clean-n-Flip is the ultimate BBQ grilling tool. It is a quality innovation that makes grilling safer, cleaner & easier than ever. This tool is my husband's favorite bbq tool- so if you have a BBQ grillmaster then he needs ones of these!
Secure & Fast Food Turning
* With just a quick turn of the wrist, securely and quickly lift and turn: meats, vegetables, and more!
* Does not damage meat like other tools. Just a light prick of the fat or meat surface is all that is needed.
* Helps keep your hands and arms away from the heat so you don't get burned.
* Faster and more secure flips with no more accidental drops. Very strong design for very large cuts of meat.
* Keeps food clean, it does not scrape up grill grit like a spatula or tongs.
Quick & Easy Cleaning
* WiseHooker™ uses a unique design that surrounds and cleans the top, sides and underside of the grate.
* Cleans better, safer and cheaper than a gooey wire brush. Does not gum up, splatter on you, or wear out.
* Cleans most grills, hot or cold: stainless, cast iron, porcelain, ceramic, gas, electric, wood or charcoal.
* Safer as you do not worry about the wire grill brush bristles breaking off and getting into your food.
* After cleaning, wipe with a paper towel. Your grill is cleaner, your tool is cleaner, and you're cleaner too!
BUY: https://wise-gadgets.com/shop/Item/wise-hooker-grilling-tool
---
This 360 Outdoor All-In-One HD Camera is the first-ever, all-in-one outdoor Wi-Fi security camera to deliver 360-degree live HD viewing along with duplex audio communication. It features 360-degree motion detection, built-in night vision and an IP65 weatherproof design for extra peace of mind while away from home.
Share Guardzilla 360 Outdoor/Indoor with your partner or babysitter so they can check in on the kids while on-the-go. Take snapshots of your pets in the backyard and share it via email/text with family and friends.
Read More: https://www.guardzilla.com/
Men LOVE gifts like this- they can protect and watch over the family as a daddy bird does.
---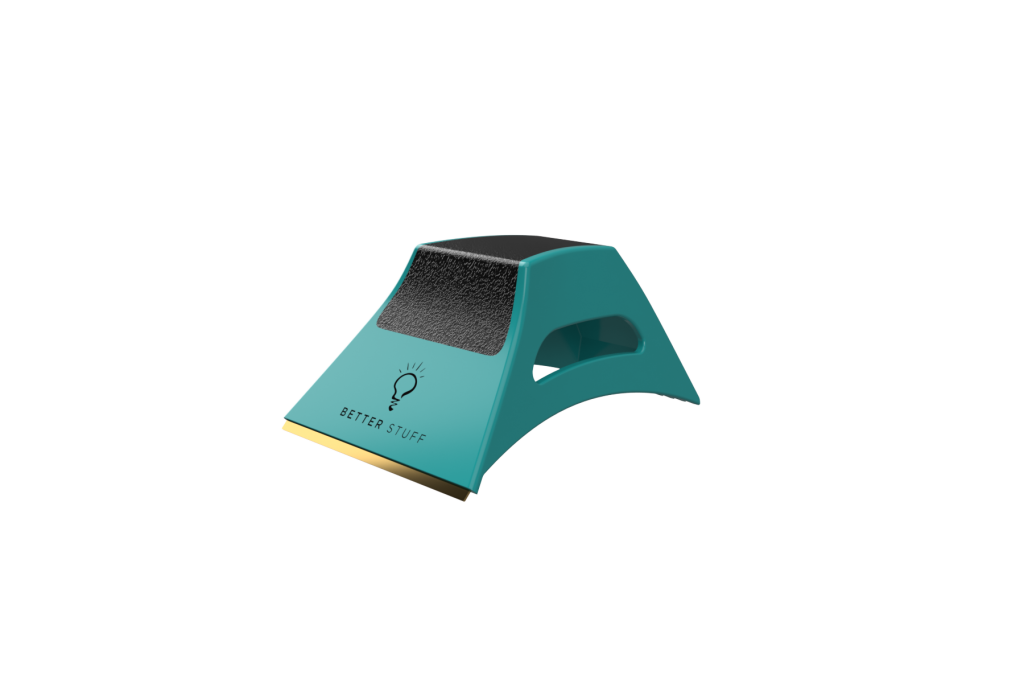 The Better Ice Scraper– www.betterstuff.biz
$12.99
The Better Ice Scraper is a faster, smarter, easier way to clear your windshield. Its unique design makes it efficient. Its compact size lets it stow away easily. And its ergonomic grip makes it more comfortable to use.
The Better Ice Scraper features patent-pending Shape Shifting technology that forms the frosted edge to the curve of your windshield for maximum contact. This new design with enhanced stability puts less strain on your wrist, elbow, and shoulder, but knocks out ice in no time!
---
Kisses 4 Us® is a Box of Fun, Flirty, Romantic Kisses for Making Kissing Fun! Each Kisses 4 Us soft-touch laminated box is filled with 30 Unique Kiss Cards-each card contains an explanation of the type of kiss plus, extra trivia, fun facts and tips to enhance your kiss experience; 5 "Create Your Own" Cards, and an Idea Book to enjoy Kisses 4 Us throughout the year.
Read More HERE!
Price: $19.99
Follow on Facebook–Twitter– Instagram–Pinterest
---
The Pitbull Gold, the latest innovation from Skull Shaver features a patented, ergonomic design that turns the five spinning blades into an extension of your hand, letting you comfortably and quickly shave even hard-to-reach areas. Each rotary cutter flexes independently and the Gold features more torque, cutting area, and better articulation than previous Skull Shavers. The water-resistant shaver can be used dry or wet and has 90 minutes of cordless power (it can still be used while plugged in and charging). All of the shaved hair is trapped in the Pitbull so you can shave on the go and not worry about having to brush off your shoulders (much less the sink or floor).
Read More: https://www.skullshaver.com/shopping/mens-shavers/pitbull-gold-shaver.html
Price: $99.99
---
The DIY easy-to-install Observer HD home surveillance system from ALC Wireless features a full HD, WiFi waterproof camera for indoor or outdoor use that comes already paired with a 7-inch, full color, touch-screen monitor and 8GB microSD card for recording and saving footage yourself (expandable up to 2TB via USB). The camera lets you see in low-light and total darkness up to 65 feet and will detect motion, record motion and send alerts to your phone via the free app as well as trigger a loud alarm built into the monitor. It's expandable up to four cameras, and there are no contracts or monthly fees.
Read More: AMAZON-$260
---
No Cameras Allowed: My Career as an Outlaw Rock and Roll Photographer tells the story, in words and photos, of how Julian David Stone, entirely by sneaking his equipment into concerts, amassed an incredible archive of over ten thousand rock and roll photos. Starting by simply stashing a camera in his socks, then taping equipment all over his body, to finally customizing a jacket to hide equipment from security guards, he shot dozens of the 1980s greatest acts: Prince, U2, the Police, David Bowie, R.E.M., the Ramones, Elvis Costello, the Talking Heads, the Grateful Dead, Joan Jett, and many, many more. Culled from this incredible, never-before-seen archive, No Cameras Allowed contains over 250 of his best photos, along with some of the craziest adventures he had as he evaded oversized roadies, aggressive security, and more than a few drunken fans.
"Over the course of several years, I shot dozens of bands, quickly building an archive of over ten thousand images," explains Stone. "The harder it was to get a camera into a show, the harder I tried, accumulating more than a few bruises along the way. But nothing would deter me; I just couldn't get enough."
Price: $60.00
---
Sign Up for GIFT GUIDES HERE