Looking for the most amazing food and drinks for the upcoming holiday? If so, check out our gift guide for food and drinks. We here at Kelly's Thoughts on Things are working to bring you the tastiest products of the season.
Just click on the images/URL below, and it will take you straight to the product page!
---
TOP PICKS
---
The innovative LED magnifying tool that not only helps you read the menu, but it can also calculate both tips and splits for each member of your group. Easy to use for all, keep dinner in fun mode with a gadget that takes the stress out of paying the bill – plus it keeps your smartphone away from the table!
Available on Amazon. This product has appeared on The View, The Today Show, and QVC.
Price: $19.95
If you ask yourself -What on earth should I get my friends for the holidays? Then this is the gift. Plus a unique product for parents over 55 and grandparents!
Follow tipandsplit.com on facebook.com/tipnsplit/ and @tipandsplit (Twitter)
---
Mustard (8.5 oz each, 1 count);
Salami (7 oz each, 1 count);
Crackers (4 oz each, 1 count);
Butter Toffee Pretzels (2 oz each, 1 count);
Dried Apricots (4 oz each, 1 count);
Almonds (3.5 oz each, 1 count);
Chocolate Caramel Popcorn (3 oz each, 1 count);
Dessert Cookies (3 oz each, 1 count)
Buy: https://www.spotsonaleopard.com/products/artisanal-rustic-gourmet-gift-basekt
Price: 79.99
Follow On Social Media: Pinterest–Instagram–Twitter–Facebook
---
More Ideas
---
Cheese
Moon Cheese™ the cheese that crunches, Moon Cheese is a delicious and healthy cheese snack, perfect for back to school and beyond (it's basically your childhood cheese puff minus the guilt). Available in three delicious varieties – Cheddar, Gouda and Pepper Jack – the only ingredient in Moon Cheese is cheese.
Moon Cheese is:
high in protein
all natural
non-perishable
gluten-free
an excellent source of calcium
100% cheese!
Available at Target, Starbucks, Whole Foods, REI and many more
Kids liked munching on these snacks while watching TV and doing their homework. Great snack to keep around the house.
Follow on Facebook–Twitter–Instagram
---
Hot Toddy Mix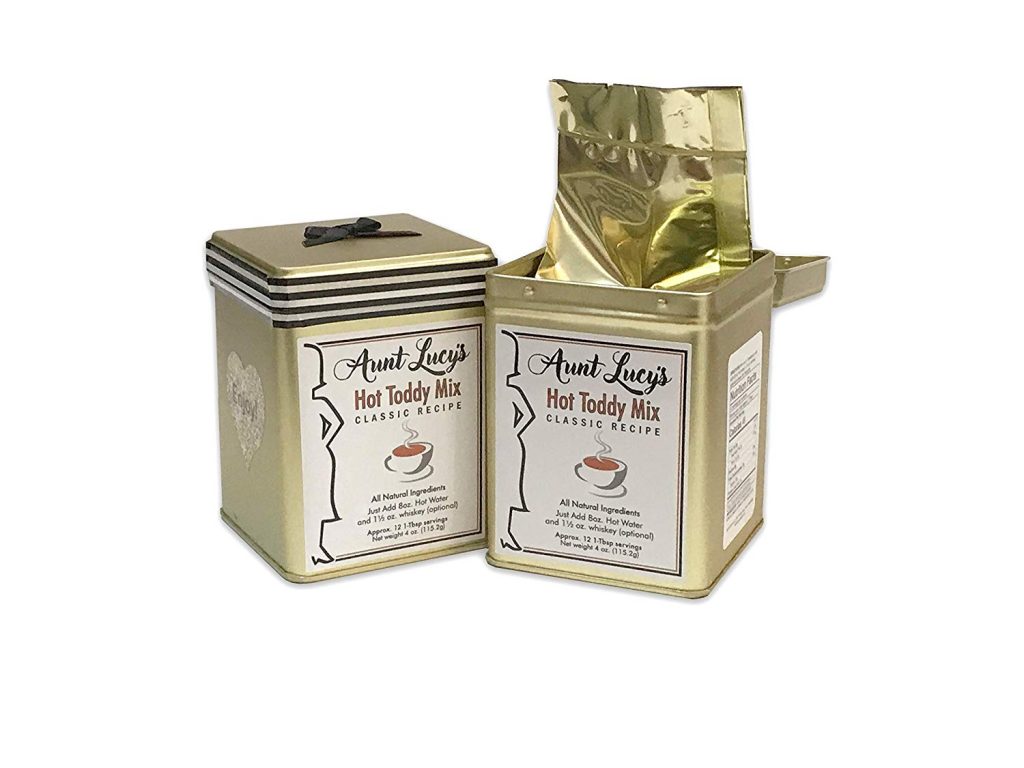 Here's a new take on an old drink for the holidays: Aunt Lucy's Hot Toddy Mix. It's a delightful blend of honey, lemon, and cinnamon together in an instant powder. Just mix with hot water and add a shot of whiskey (or not!) and enjoy.
Simple and neat, Aunt Lucy's eliminates the mess and inconsistency of making toddies by scratch. It's all natural, and rich in antioxidants. Keep some around the house for whenever you want a hot, delicious drink. Aunt Lucy's Hot Toddy Mix contains powerful antioxidants and other health benefits – Cinnamon has anti-inflammatory properties; honey helps to soothe a sore throat; lemon is good for heart health and digestion. Aunt Lucy's Hot Toddy is the perfect drink on a cold evening, or as a gift to your loved one.
Available on AuntLucysToddy.com
---
Sweet Tooth
How about ICE CREAM? Reveri plant-based ice cream is crafted from fresh fruits and vegetables.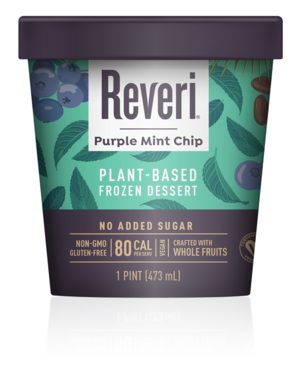 Kids love the taste too, so go ahead and indulge their screams for ice cream any time of day with a bowl of Reveri, knowing you are providing them with whole fruits and vegetables, without any prodding, and without any kind of added sugar.
Prepare to be amazed by how sweet, smooth and creamy these dreamy desserts are. My favorite is the Strawberry Patch which is bursting with sweetness and flavor from strawberries and dates and a slight taste of cashews. So smooth and NO SUGAR!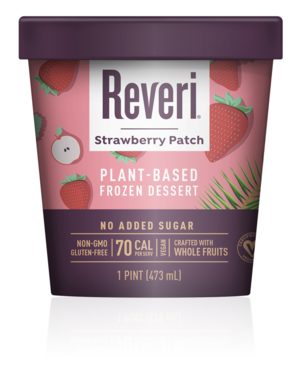 We all dream of a tasty dessert that's good for us! With no added sugars or sweeteners, Reveri's plant-based ice creams make the perfect guilt-free treat. Plus you can use the Reveri in smoothies too!
Read more: https://www.reveri.com/
Follow on Facebook–Twitter–Instagram
---
Pizza Lovers
Woodstock's Pizza, has gift cards! These stocking stuffer gift cards are sure to bring a smile and a sizzling slice to any pizza lover! Available in California, Woodstock's gift cards are the gifts that keep on giving! Pizza is the way to everyone's heart, right! Give the gift of late night pizza, game day pizza, or just a pizza to snack on while studying. Woodstock's Pizza has a unique folded-over crust, and loads of toppings over fresh, hand-tossed dough made in-house daily.
Check out the menu and get your gift card now: http://woodstocksca.com
---
Red Duck "Quite Traditional" set. For the fearful of spice or those hesitant to try something new, meet the Red Duck "Quite Traditional" Sauce Set.
Includes one bottle each of

Original Ketchup (14 oz)
Smoked Applewood Molasses BBQ Sauce (17 oz)
Approachably Mild Taco Sauce (8 fl oz)
Other Sets:
SO UNIQUE SAUCE SET– Curry Ketchup (14 oz)-Sweet Mustard Peppercorn BBQ Sauce (17 oz)-Uniquely Korean Taco Sauce (8 fl oz)
FAIRLY SPICY SAUCE SET– Spicy Ketchup (14 oz)-Hot Honey Chipotle BBQ Sauce (17 oz)-Actually Spicy Taco Sauce (8 fl oz)
Follow Red Duck: Instagram–Facebook–Twitter
---
ToBox is the country's first combination of Manufacturer-to-Consumer and Original-Design Manufacturer for kitchen appliances and cookware (think Dollar Shave Club and WarbyParker but better). It offers expertly made appliances and cookware for dramatically less than normal retailers.
That pricing is possible because ToBox founder Edward Hutchins works directly with manufacturers, cutting out all middlemen, buyers, importers, etc (M2C). All the products are designed and owned by the manufacturers themselves (ODM). Every cent saved can be seen with ToBox's unique transparent pricing.
Another added bonus is that Edward personally vets each manufacturer to ensure they're operating under the highest ethical and environmentally sound practices
Mango Slicer: $3- compared to $13.99
Vegetable Peeler $3- compared to $8.99
---
---
Blendtique Custom Crafted Wines
---
OTHER GIFT GUIDES:
Her-Him-Kid/Baby-Teens-Stocking Stuffers-Pets-Tech-Home-Main
Sign Up For Holiday Gift Guide: GUIDE Options