Looking for the most amazing food and drinks for the upcoming holiday? If so, check out our gift guide for food and drinks. We here at Kelly's Thoughts on Things are working to bring you the tastiest products of the season.
Just click on the images/URL below, and it will take you straight to the product page!
---
TOP PICKS
---
The innovative LED magnifying tool that not only helps you read the menu, but it can also calculate both tips and splits for each member of your group. Easy to use for all, keep dinner in fun mode with a gadget that takes the stress out of paying the bill – plus it keeps your smartphone away from the table!
Available on Amazon. This product has appeared on The View, The Today Show, and QVC.
Price: $19.95
If you ask yourself -What on earth should I get my friends for the holidays? Then this is the gift. Plus a unique product for parents over 55 and grandparents!
Follow tipandsplit.com on facebook.com/tipnsplit/ and @tipandsplit (Twitter)
---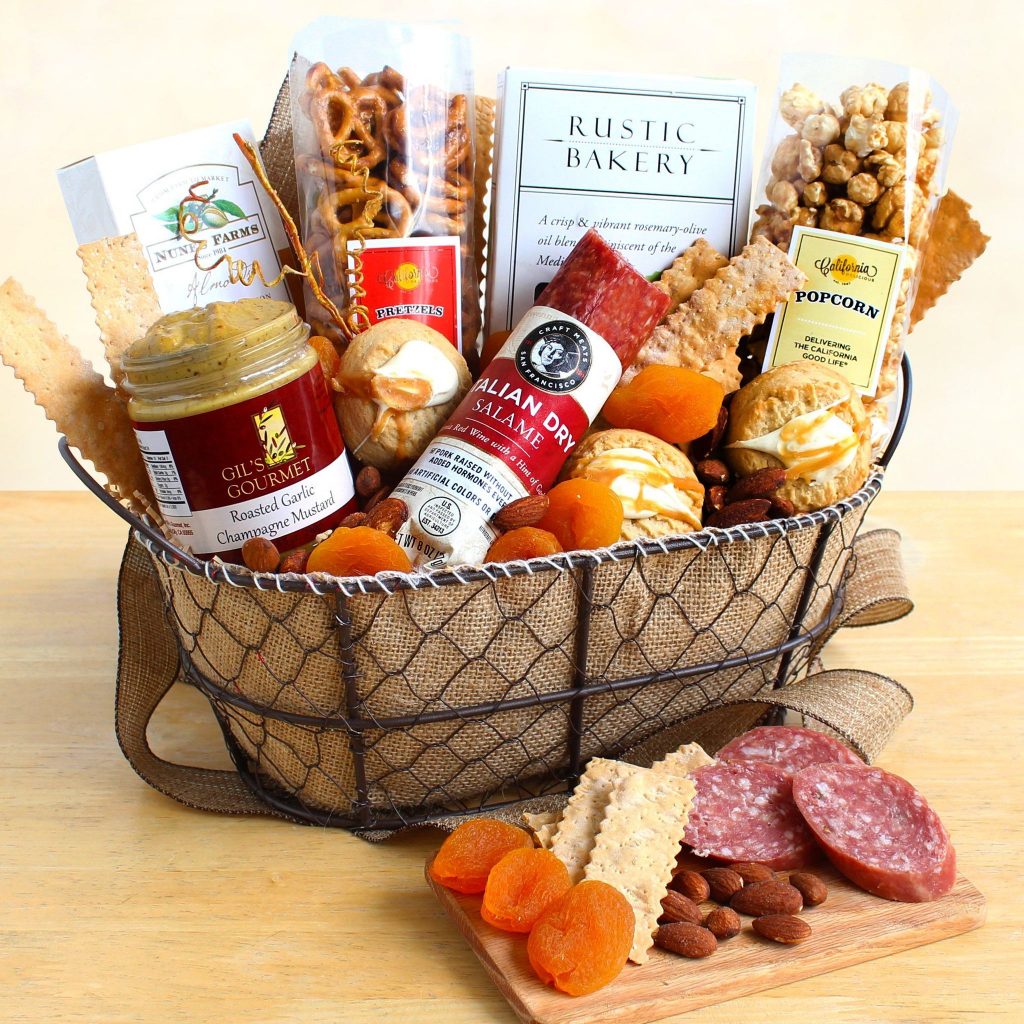 For your favorite foodie! This
gourmet
gift
basket
contains delicious and nutritious delicacies that are sure to make your mouth water. All of the ingredients are locally sourced in California."
Mustard (8.5 oz each, 1 count);
Salami (7 oz each, 1 count);
Crackers (4 oz each, 1 count);
Butter Toffee Pretzels (2 oz each, 1 count);
Dried Apricots (4 oz each, 1 count);
Almonds (3.5 oz each, 1 count);
Chocolate Caramel Popcorn (3 oz each, 1 count);
Dessert Cookies (3 oz each, 1 count)
Buy: https://www.spotsonaleopard.com/products/artisanal-rustic-gourmet-gift-basekt
Price: 79.99
Follow On Social Media: Pinterest–Instagram–Twitter–Facebook
---
More Ideas
---
Red Duck "Quite Traditional" set. For the fearful of spice or those hesitant to try something new, meet the Red Duck "Quite Traditional" Sauce Set.
Includes one bottle each of

Original Ketchup (14 oz)
Smoked Applewood Molasses BBQ Sauce (17 oz)
Approachably Mild Taco Sauce (8 fl oz)
Other Sets:
SO UNIQUE SAUCE SET– Curry Ketchup (14 oz)-Sweet Mustard Peppercorn BBQ Sauce (17 oz)-Uniquely Korean Taco Sauce (8 fl oz)
FAIRLY SPICY SAUCE SET– Spicy Ketchup (14 oz)-Hot Honey Chipotle BBQ Sauce (17 oz)-Actually Spicy Taco Sauce (8 fl oz)
Follow Red Duck: Instagram–Facebook–Twitter
---
ToBox is the country's first combination of Manufacturer-to-Consumer and Original-Design Manufacturer for kitchen appliances and cookware (think Dollar Shave Club and WarbyParker but better). It offers expertly made appliances and cookware for dramatically less than normal retailers.
That pricing is possible because ToBox founder Edward Hutchins works directly with manufacturers, cutting out all middlemen, buyers, importers, etc (M2C). All the products are designed and owned by the manufacturers themselves (ODM). Every cent saved can be seen with ToBox's unique transparent pricing.
Another added bonus is that Edward personally vets each manufacturer to ensure they're operating under the highest ethical and environmentally sound practices
Mango Slicer: $3- compared to $13.99
Vegetable Peeler $3- compared to $8.99
Follow On Social Media:
---
This cookbook beloved childhood classics, "Unicorn Hot Chocolate," "Slumber Party Unicorn Balls," "Rainbow Cake Nirvana," "Jurassic Sugar Cookies," and more. With recipes that can be made in as little as 20 minutes, the hardcover edition cookbook is filled with 90 pages of vibrant and full-color photography, step-by-step instructions,
and a decorating guide.
In addition, Cinderly's Easy to Bake Unicorn Cookbook is available for sale on Amazon at
bit.ly/unicorncookbook
for $24.99. A digital version will also be available for purchase on Kindle for $4.99.
---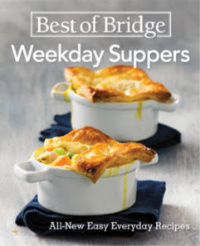 The Best of Bridge ladies are back with another bestseller and 175 simple recipes with gourmet results for every night of the week.
Following the success of Sunday Suppers, the Bridge family continues to grow, with two new contributors joining the team to bring us innovative recipes developed in classic Bridge fashion and delivered with signature Bridge humor and wit.
Best of Bridge Weekday Suppers serves up 175 recipes that are easy enough for our busy lives, are delicious, and are perfect for sharing with family and friends. The delectable weekday recipes include Shrimp and Bacon Spinach Salad, Pineapple Pulled Pork Buns, Stovetop Gnocchi and Beef Stew, Rosemary Lamb and Feta Meatballs on Lemon Garlic Potatoes, Curried Turkey Pot Pie, and Baked Mushroom and Herb Risotto.
With over 4 million Best of Bridge books sold, the ladies have truly become an integral part of dinnertime for families all across North America.
THE BEST OF BRIDGE family is joined by two new contributors!
EMILY RICHARDS is a cookbook author, home economist, recipe developer, media spokesperson, television host, brand ambassador, and blogger. She has a passion for getting people into the kitchen to cook. She lives in Guelph, Ontario.
SYLVIA KONG is a food stylist, home economist, and consultant at Savory Palate Consulting. She's been featured on CTV and local media, and she loves do-it-yourself projects and cross-country skiing. She lives in Calgary, Alberta.
Buy HERE!
Social media:
---
This wooden serving tray paired with an elegant cheese knife set is your ultimate kitchen gift for the holiday season. The solid walnut board has a smooth finish that displays excellent craftsmanship and a style that is durable enough to withstand frequent use. With a total length of 18 inches, it's a large canvas that will help you effortlessly create appetizing food displays. The knife set includes three cheese knives to fix and serve various types of cheese with ease. You'll get a soft cheese knife, a small cleaver, and a cheese plane so you can prepare the entire tray with just this one kit. This is easy, but an impressive gift that takes the stress out of shopping for hostess gifts and anyone else who is hard to buy for!
---
Blendtique Custom Crafted Wines
One-of-a-kind Blendtique Custom Blending Kit comes packaged in an authentic wine-crate and contains four premium single-varietal wines, an Erlenmeyer flask, 10mL measuring pipette, and easy-to-use instruction guide. It's everything you'll need to experiment with wine blends until you've created a result you love and is uniquely personal to you! What an amazing gift for WINE LOVERS!
Purchase: https://blendtique.com/product/2018-blendtique-custom-blending-kit/
Read more: https://blendtique.com/
---
OTHER GIFT GUIDES:
Her-Him-Kid/Baby-Teens-Stocking Stuffers-Pets-Tech-Home-Main
Sign Up For Holiday Gift Guide: GUIDE Options