Featured Products
Teach My Kits are award-winning learning tools that help your child get a head start.
If you are looking for a great learning tool to teach babies, toddlers, preschoolers then look no further than Teach My sets. Head on over and check out Teach My. Parents can also head now to their nearest Toys R Us to purchase these Teach My kits. Find stores HERE.
Sock Lovers- Gone are the days of being disappointed when you open socks on Christmas! There are so many neat options out there that makes getting and giving socks so much fun! Here are some ideas for the sock lover on your list. prince + pete https://princeandpete.com/
Oh! Organics created this combination handmade organic soap and organic essential oil gift pack to make it a wonderful stocking stuffer or small gift for that special person.
Inside you'll find one 15ml essential oil and 2-4.5oz. bars of handmade soap. There are five different combinations to choose from: Lavender with Ooh LaLavender and Zen soap bars, Eucalyptus with Eukoalalyptus and Maddie Berry soap bars, Lemongrass with Zestea and Shower Power soap Bars, Tea Tree with Ohm Sweet Ohm and Zen soap bars and Orange with Scrubber's Delight and Shower Power soap bars. No matter which one you pick you'll be proud when you see the glowing smile on the recipient's face.
Simplify your life by shredding meat in seconds with these Shredders by Culinary Couture. Several different ways to use this Kitchen tool! http://amzn.to/2zSVKwa
Give peace-of-mind this holiday season
NOW by solu
is the modern meditation hack that reduces stress with advanced audio neuromodulation. N.O.W. shifts your focus from holiday stress to special calming tones so you can recover the profound joy of stillness within. Just listen for 3 minutes, twice a day.
$129 with code: KellysThoughts, Demo at
nowbysolu.com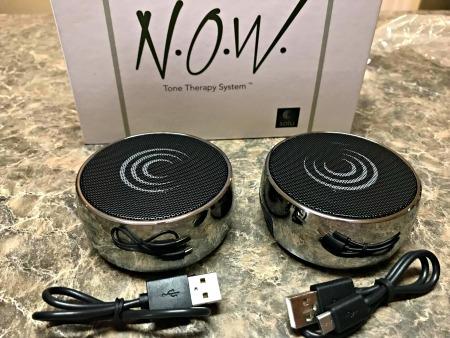 Hamsters in a House enable kids to imagine, create and interact with personality-filled Hamsters in their customizable hamster-sized worlds. Series 2 has 11 new adorable Hamsters, as well as highly detailed food-themed playsets and accessories.
[socialpug_tweet tweet="Check out KTOT's #Holiday #Gift #Guide- What's HOT this year! #HGG " display_tweet="Check out KTOT's #Holiday #Gift #Guide- What's HOT this year! #HGG "]
Holiday Gift Guide 2017 GUIDE
Looking for exciting gifts to give this year well please take a look at what we have below. Just click on the picture below, and it will take you to a post that will tell you all about the product.
If you are interested in submitting a product for the Holiday Gift Guide, please email [email protected] and let us know! Make sure to add you want to be included in the Guide.
THIS GIFT GUIDE IS ONLY FOR PRODUCTS THAT GO THROUGH KELLY'S THOUGHTS ON THINGS- PLEASE DON'T ADD LINKS UNLESS YOU HAVE PERMISSION