There are countless hair tutorials written for men that are read but few articles talk about hairstyle mistakes men make. It is important to avoid mistakes like the ones mentioned by Elle.B Hair Salon below in order to look your best every single day of the year.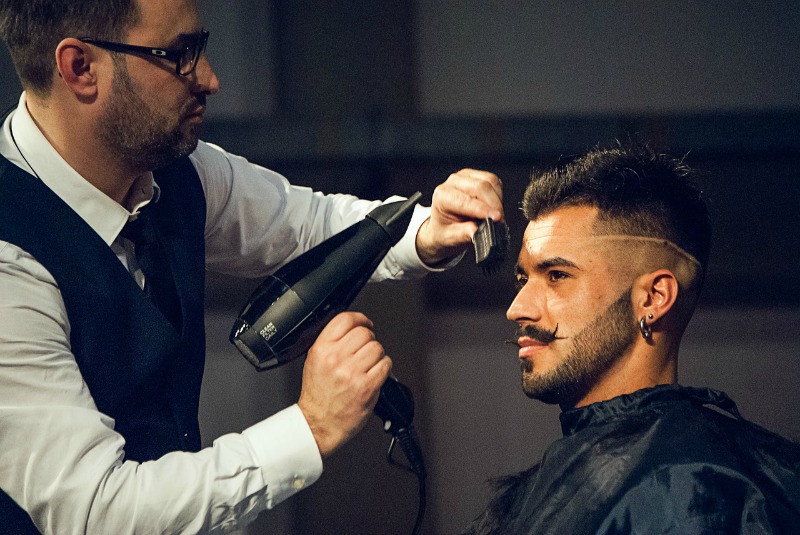 Choosing Hairstyles Without Considering Lifestyle
This is one of the really common mistakes men make as they choose a hairstyle that simply does not fit lifestyle. For instance, when not much time is available during mornings, the hairstyles that take a really long time to fix will not be appropriate.
Always adjust your personal hairstyle based on current lifestyle. Think about your job and how much time you actually have to take care of how your hair looks like. The really styled, neat haircuts are not going to be great when doing much physical activity unless you have a lot of free time to take care of it.
Worrying Way Too Much About Your Hair
Men tend to make this mistake when they get stuck trying to look perfect. If you are among those that spend a lot of time arranging their hair and always focusing on making everything perfect, you need to stop. It is impossible to have every single hair look perfect.
Many men tend to simply think about their hairstyles way more than others. Being a perfectionist can actually lead to the unwanted situation in which your hair is damaged by trying to do too much. Being extremely struck down and styled with a lot of product is not something that is natural.
Using Way Too Much Product
Whenever you add too much or you do too much to your hair, problems appear. Blow drying too much will burn your hair. Adding too much conditioner can ruin the texture. Many men simply try to add as much hair care or styling product as possible in the hopes that hair will stay in place for as long as it is needed. The result of this is ending up with hair that looks way too greasy. The hair also ends up weighing down.
Not Using A Hairdryer
No matter what you might believe, if you want to have great looking hair with volume, the hairdryer is needed. Many men do not use the dryer as they end up feeling less masculine. This is completely incorrect. The truth is that nobody actually cares about you using a hairdryer. Pre-styling is vital for most men hairstyles out there. Remember that!
Spending Too Much On Hair Products
The market is literally filled with hair care products at various price points. Men tend to get drawn into buying many different products because of what they see in videos or what they read. In reality, in most situations, you just end up overpaying if this is what you do. Try to experiment with various products in order to see what is appropriate for you and what works. Also, be sure that you check to see what product is perfect for the hairstyle you like.