Albertini International Skin Care

This year we have the pleasure of having Did You Mist Me? And Divine Skin Hydrator skin care products in our Holiday Gift Guide. I have to say I LOVE these two products. I have never used a misting spray like Did You Mist Me? Before and WOW, what a change in my beauty routine now. And if you are over 40 yrs old, you know how DRY our skin gets, so this Diving Skin Hydrator is must-have.
Did You Mist Me? Dual-action hydrating and soothing spray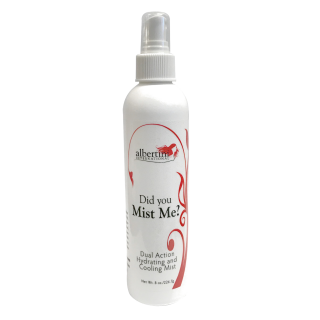 Its perfect for dry skin- your face or anywhere the skin is itchy. Sometimes your skin needs hydration. This contains moisturizing Hyaluronic acid, Vitamin B5, and sodium PCA, all components of your skin's natural moisture factor, and just a hint of lavender essential oil. I always feel so refreshed when I mist my face.
Mist before makeup to create a perfect smooth palette
Mist to freshen makeup and hydrate during the day
Cooling relief from hot flashes
Fortifies your skin's natural moisture barrier.
Dries clean, leaving your skin hydrated and supple
---
–In-Shower Body Moisturizer
This shower moisturizer is my favorite skin care product right now. It is created for women over 40, and it helps restores Natural Moisture Factor. The older we get, the drier our skin seems to get, so this helps rehydrates and soothes rough, dry skin. The best part is it is unscented so everyone who can't use scented products -this is perfect for you!
We want to GIVEAWAY a Did You Mist Me? and a Divine Skin Hydrator to one of our readers so please enter below and make sure you comment on the blog to have your entries valid.
GIVEAWAY: Albertini International Skin Care
Enter below to have a chance to win Albertini International Skin Care products. The sponsor is responsible for sending out the prize (not KTOT) please allow 4-6 weeks. US ONLY! Good luck!