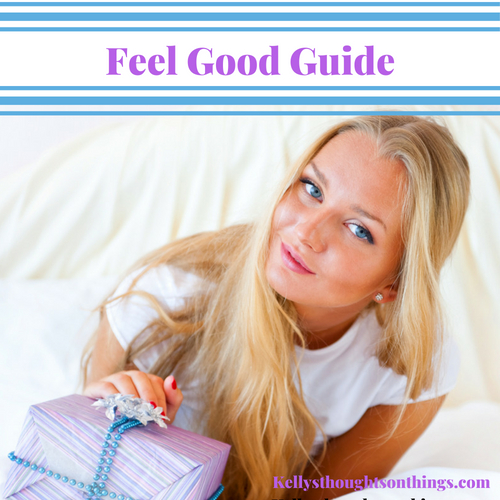 Cookie Dough Sampler Box
This delicious, small-batch cookie dough has no eggs, preservatives, or artificial flavors. It's meant to be eaten raw, without fear, by those of us who like cookie dough unbaked. Great on ice cream or as a mix-in for milkshakes, too. This box contains five 3.5 oz. containers. Includes Chocolate Chip Off The Ol' Block, Birthday Bash, Cookies N' Dream, S'More Please, and Cravin' Oatmeal Raisin.

---
Tea Drops
Pressed Spiced Tea Leaves
Enjoy the flavor of loose leaf organic tea on the go or at home in a beautiful, convenient new way. Tea Drops are Made in the USA with finely ground tea leaves that are compressed—along with aromatic spices and a little sugar—into sweet shapes like a flower or heart. Just drop one into boiling water and it dissolves almost instantly into a perfectly balanced, high-quality cup of tea without any of the mess or tools.
---
If you are interested in submitting a product for the Feel Good Guide, please email KellysThoughtsOnThings@gmail.com and let us know! Make sure to add you want to be included in the Guide.
THIS GIFT GUIDE IS ONLY FOR PRODUCTS THAT GO THROUGH KELLY'S THOUGHTS ON THINGS- PLEASE DON'T ADD LINKS UNLESS YOU HAVE PERMISSION
MORE GUIDE INFO: Guide Options