Are You Looking For A New Game For Family Game Night?

The family game night should be a LAW! We love family game night and when the Allen Family plays to win. We all want to win and hate losing, but we sure do have fun. Usually, on Family Night I will order pizza or make a leisurely dinner, and we all turn off our phones and then have fun.
Kids always want to play games online or on the TV, but we are all about board games and the parents make the rules, right? Even though the kids sometimes play with us and sometimes they don't they are teenagers and spending more than an hour with the parents is not cool! Well, let me tell you I would love to spend an hour or more playing games with my mom and dad! Someday the kids will appreciate the times we had playing games and laughing.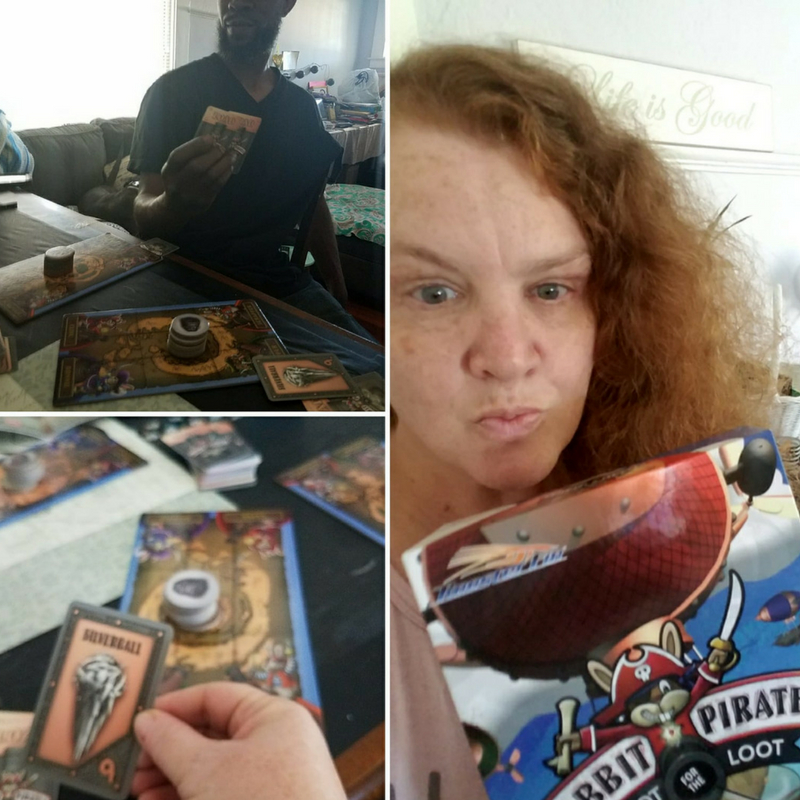 What about you, do you have a night you turn off those phones and just have fun with the family?
We had the opportunity to try out Rabbit Pirates-Shoot For The Loot board game from RoosterFin. This game you can play 2-4 players which is perfect for us! Rabbit Pirates is great for seven yrs old and UP. The object of this game is for players to collect treasure tokens and earn the most Rabbit dollars at the end of the game. Whoever has the highest numbered card at each island wins a Treasure Token. The game ends when all the tokens are won.
Shoot for the Loot, win the biggest pile of treasure, and become the notorious Rabbit Pirate in history.
This game is pretty darn fun; my husband almost has my son talked into playing next family night. If your family likes to play board games, then we HIGHLY recommend Rabbit Pirates.
Read more about the Rabbit Pirates game please go HERE! Also, connect with RoosterFin on Facebook to be updated when new games are released.