I am a huge fan of all things that make my skin soft, from lotion to body butter and anything in between. I am forever on the search for the next skincare product that will not only keep my skin soft, but also smell great. I'm pretty sure my search has ended with Body Butter: Wish by GLOW for a cause!
Silky Smooth Skin
During winter, my hands always feel dry. Body Butter: Wish from GLOW for a cause does a wonderful job of moisturizing my skin so that my hands are silky smooth. Because it works so well, I don't need to use it as much. One application and my hands feel so soft for hours.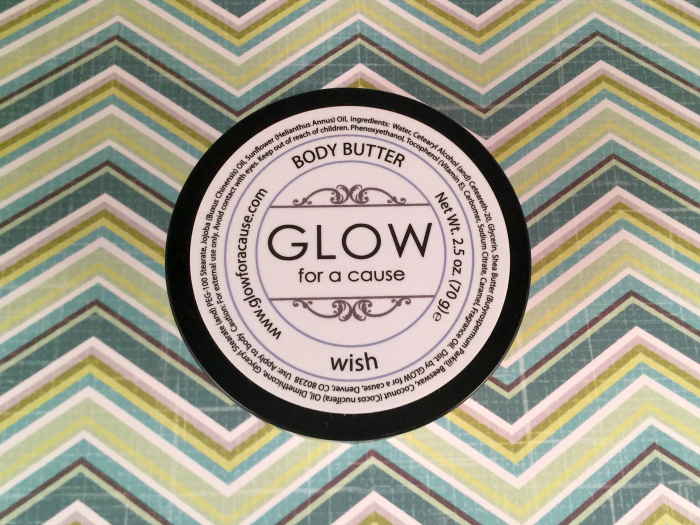 It Smells Great
I love how Body Butter: Wish smells! As soon as I use the body butter, I'm immediately surrounded by its rich scent. Even after washing my hands hours later, I could still smell this body butter on my hands!
Now that I've tried Body Butter: Wish by GLOW for a cause, I can't wait to try more! You can get Body Butter: Wish for yourself here. Have you already tried Body Butter: Wish by GLOW for a cause? Let us know what you think!
About Glow for a Cause
GLOW for a cause is a beauty company unlike any other. What started out as a quest to create the purest and highest quality body care products and soy candles has evolved into a glowing movement.

Founded by artist, teacher, and skincare productista, Johanna Querry Smith, GLOW for a cause is a passion project that makes both people and the world just a little more beautiful. GLOW for a cause products are made from the finest and purest ingredients available.

Every time you buy a GLOW for a cause product, you are not only pampering yourself, you are giving back 5% to our partner non-profit organizations. Now that's beauty that GLOWS on the inside and out.