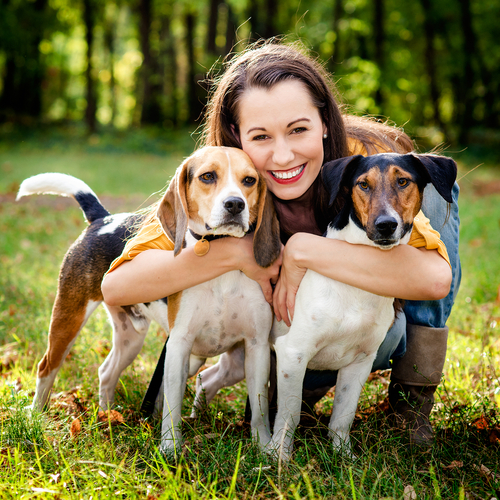 If you're like most pet owners, you treat your dog or cat as though they are members of your own family. After all, there is nothing quite like having your dog bark and wag her tail once you enter through the door, or your cat jumping on your lap and purring after a rough day at work. Animals are truly amazing and they brighten up our lives with their very presence. Our pets provide us with an unconditional love which can never be topped. Why not provide your puppy or precious kitty with something invaluable: pet insurance?
Whether or not the idea of pet insurance has been on your mind, this guide will assist you in determining if receiving pet insurance is ideal for your dog or cat. Here are five crucial things to look out for when it comes to considering pet insurance.
1. Make sure that pet insurance company covers genetic conditions.
If your pet is a purebred, then there is a higher chance of him or her to develop genetic conditions. For example, Chihuahuas are prone to patella luxation and Siamese cats are prone to strabismus. You don't want your cherished little Chihuahua dealing with any symptoms of patella luxation without the proper insurance, so check for genetic condition coverage.
2. Determine if you want to insure multiple pets.
Do you have multiple pets? A pet insurance company which can insure multiple pets is absolutely perfect for you. Otherwise, you would have to spend insurance on each pet separately, which would ultimately cost more money. Most pet insurance companies will offer an immediate discount to insure multiple pets at once.
3. Ask your veterinarian about the pet insurance plan you are looking into.
It is quite possible that your veterinarian has heard of a particular pet insurance company which you have had your mind set on. He or she can provide you with information about the company as well as their personal opinion about it. This gives you a better understanding of the pet insurance company firsthand.
4. Compare other pet insurance companies.
Make sure that each pet insurance company you look into covers the following:
Accidents

Illnesses

Prescriptions

Emergency care

Cancer treatments

Hereditary problems

Physical rehabilitation
These are crucial parts of your pet health insurance plan and are highly beneficial if included.
5. Find out whether or not the pet insurance company will help you to save.
When it comes to pet insurance, it is recommended that you call the company you are interested in for a free quote. This way, you can find out if the plan you choose to go with is actually going to help you with future veterinary costs.
These five tips will help you on your journey to keep your pet as safe as possible. After all, nothing can replace a pet—just like nothing can place a loved one—so make sure to take good care of him or her. A good pet insurance can make the difference in increasing your pet's life.
About the author:Michele Bowie is the proud owner of a tiny Chihuahua named Tina. She works in a vet's office and knows quite a bit about pet insurance. Michele loves animals of all kinds and is a firm believer of using pet insurance.